JNTUK Final Year Exams will be held After 1st Week of September 2020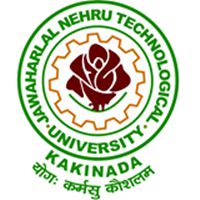 Latest News (08-08-2020): కాకినాడ: ఇంజినీరింగ్ ప్రథమ సంవత్సరం మినహా మిగతా విద్యార్థులకు ఈ నెల 17వ తేదీ నుంచి ఆన్ లైన్ తరగతుల నిర్వహణకు సిద్ధం కావాలని ఉన్నత విద్యామండలి ఛైర్మన్ కె. హేమచంద్రారెడ్డి సూచించారు. జేఎన్టీయూ(కాకినాడ), జేఎన్టీయూ(అనంతపురం) వర్సిటీ అధికారులతో శుక్రవారం ఆయన ఆన్ లైన్ సమీక్ష నిర్వహించారు. ఈ సందర్భంగా ఆయన మాట్లాడుతూ అధ్యాపకులు బోధించే సమయంలో సులభతరంగా ఉండాలని, ఆడియో, వీడియో చేసి ఆన్ లైన్ ద్వారా వీక్షించే సదుపాయం కల్పించాలన్నారు. జేఎన్టీయూకే రెక్టార్ ప్రసాదరాజు మాట్లాడుతూ సెప్టెంబరు మొదటి వారం తరువాత ఇంజినీరింగ్ చివరి ఏడాది విద్యార్థులకు పరీక్షలు నిర్వహించేందుకు సన్నాహాలు చేస్తున్నామన్నారు. అప్పటికి కరోనా అదుపులోకి వస్తే ఆఫ్ లైన్ ద్వారానే పరీక్షలు నిర్వహిస్తామన్నారు. (Final Exams will be held After First week of September 2020).
Also Check: JNTUK B.Tech Academic Calendars 2020-21
Old News:
As per the UGC Revised Guidelines the end examinations for Final year Students are to be completed by end of September, 2020.
The University is working out for the best time to conduct there examinations safely. The official Examination Schedules will be communicated to all the students at least 15 days before commencement of examinations.
So, Students continue their preparations for the examinations.