JNTUK Grading to various Affiliated Colleges – Regarding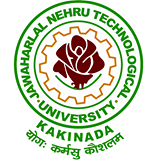 JNTUK Grading to various Affiliated Colleges – Regarding
It has come to the notice of the under signed that some colleges are propagating that JNTUK Kakinada has given grading to various affiliated colleges of the University.
It is informed to all the concerned that JNTUK Kakinada has not given any grading to its affiliated colleges for the academic year 2015-16. All the stakeholders of the University are hereby informed that not to get carried away by such propaganda.
University Website is the source of all communications to the public and University is not responsible for private communications done by others if any in this regard.
Official Notification Reg : JNTUK Grading to various Affiliated Colleges