JNTUK IMBA/MAM IV/VI Semesters Regular/Supply Exam Notification March 2018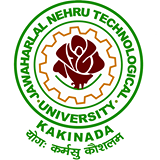 INTEGRATED MBA SEMESTER REGULAR/SUPPLEMENTARY EXAMINATIONS
INTEGRATED MBA IV SEMESTER REGULAR EXAMINATIONS (FOR 2016 ADMITTED BATCH ONLY) AND SUPPLEMENTARY EXAMINATIONS (2012 TO 2015 ADMITTED BATCHES)
MAM VI SEMESTER REGULAR/SUPPLEMENTARY EXAMINATIONS
MAM VI SEMESTER REGULAR EXAMINATIONS (FOR 2015 ADMITTED BATCH ONLY) AND SUPPLEMENTARY EXAMINATIONS (2012 TO 2014 ADMITTED BATCHES) CANDIDATES
CANDIDATES APPEARING FOR ABOVE REGULAR / SUPPLEMENTARY EXAMINATIONS COMMENCING FROM 02-04-2018. THE APPLICATIONS FOR THE ABOVE EXAMINATIONS WILL BE RECEIVED AS PER THE TIME SCHEDULE GIVEN BELOW:
EXAM REGISTRATION & LAST DATE
Without Late Fee 15-03-2018
With Late Fee of Rs.100/- 17-03-2018
With Late fee of Rs.1000/- 19-03-2018
Note:
Applicants should enclose the Xerox copies of latest Marks Memo containing Details of failed subjects along with the Applications.
All the above Examinations will be conducted in Clustering system.
Download the official Notification Here: Click Here