JNTUK : Implementation of Aadhaar based Biometric Attendance System from Academic Year 2016-17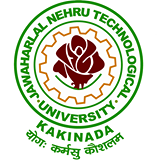 Sub : JNTUK – DAP-Implementation of Aadhaar based Biometric Attendance System-Instructed – Reg
As per the directions of the Government of Andhra Pradesh and APSCHE, all the Principals / Managements of JNTUK affiliated Engineering Colleges are informed already to implement Aadhaar Based Biometric Attendance System in their respective colleges from the Academic Year 2016-17. The University has conducted several meetings with the Principals/ Managements and Hon'ble Vice Chancellor has been repeatedly enlightening over times and again the need to adopt Aadhaar Based Biometric Attendance System in JNTUK affiliated Engineering Colleges. It is understood that the process is delayed in many engineering colleges for reasons unknown.
The Govt. of AP in collaboration with NIC Hyderabad has developed a web portal viz., www.vidyawaan.nic.in for college registration. Therefore, all the Principals are advised to complete the registration process and send compliance to DAP, JNTUK latest by 31st October 2016. They may get their doubts (or queries) clarified during the registration process from Guru Pratap contact No: 9014390114, Email id: pmu.guru@ap.gov.in or Mr. Ajay contact No: 9440187669.
As it is Govt. initiative and considered to be mandatory to avail Govt. supported schemes, all the Principals/Managements are informed to give 'Top priority' to this process and complete the registration at the earliest possible. Please make a note that no further delay will be accepted in this regard.
Download Official Notification Here : Click Here