JNTUK Jumbling System Confirmed & 3-1 SEM (Revised) Examination Centers For All Districts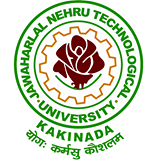 Jntu Kakinada University Officially Confirms the Jumbling System and Officially going to Conduct. The University is Planning to Have Jumbling of the Students From One College to the Another College For the Conduct of End Semester Examinations From This Academic Year. JNTUK Jumbling System Guidelines For Smooth Conduct of The Examinations
The List of All Districts Colleges Examination Centers Have Given below.
Also Read : JNTUK B.Tech / B.Phar 3-1 Sem Regular/Supply Exams Clarification Reg for sets of question papers
Revised

: III B.TECH/B.PHARM I SEMESTER REG/SUPPLY EXAMINATION CENTERS FOR NOVEMBER – 2015
Note : Some Colleges are Providing Transport Facility too. So, Utilize it. Previous Updated Jumbling Centers List Delete it and Take New Hall ticket Tomorrow. Please Pass to All the Members 🙂
Centers List Newly Updated on November 12, 2015
Check the New Final Centers at Colleges Exam Cell Notice Board
FINAL ALLOTMENT LIST OF EXAMINATION CENTERS(BRANCH WISE) FOR III B.TECH I SEMESTER EXAMINATIONS NOV-2015
Note:This is to inform to the principals of affilated colleges that the allotment list(Branch wise) to the respective Examination Centers is as follows
Click on Below links To Download Final Allotment list of Examination centers
West Godavari, Prakasam, Vizayanagaram, Vishakapatnam, Krishna, Guntur, Srikakulam, EAST Godavari.