JNTUK MCA V Sem (R13,R09,R06) Regular/ Supply Exam Time Tables Nov 2015, jntu kakinada mca 5th semester regular and supplementary exams time tables nov 2015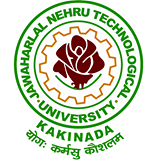 JNTUK MCA V Sem (R13,R09,R06) Regular/ Supply Exam Time Tables Nov 2015
JNTU Kakinada University Released the Exam Time Tables For JNTUK MCA V th Semester Regular and Supplementary Exam Candidates on October 16, 2015.
JNTUK MCA V Sem Exams Starts From 02-11-2015.
Time : 10.00 AM TO 1.00 PM
These Exams For JNTUK R13, R09, R06 Regulation Candidates i,e Either Regular or Supplementary.
Download Time Tables From Below :
MCA V SEMESTER (R13 REGULATIONS) REGULAR EXAMINATIONS – NOVEMBER, 2015
(2013 ADMITTED BATCH)
T I M E T A B L E T I M E – 10.00 AM TO 1.00 PM
2) MCA V SEMESTER (R09) SUPPLEMENTARY EXAMINATIONS – NOVEMBER, 2015
(2009 TO 2012 ADMITTED BATCHES)
T I M E T A B L E T I M E – 10.00 AM TO 1.00 PM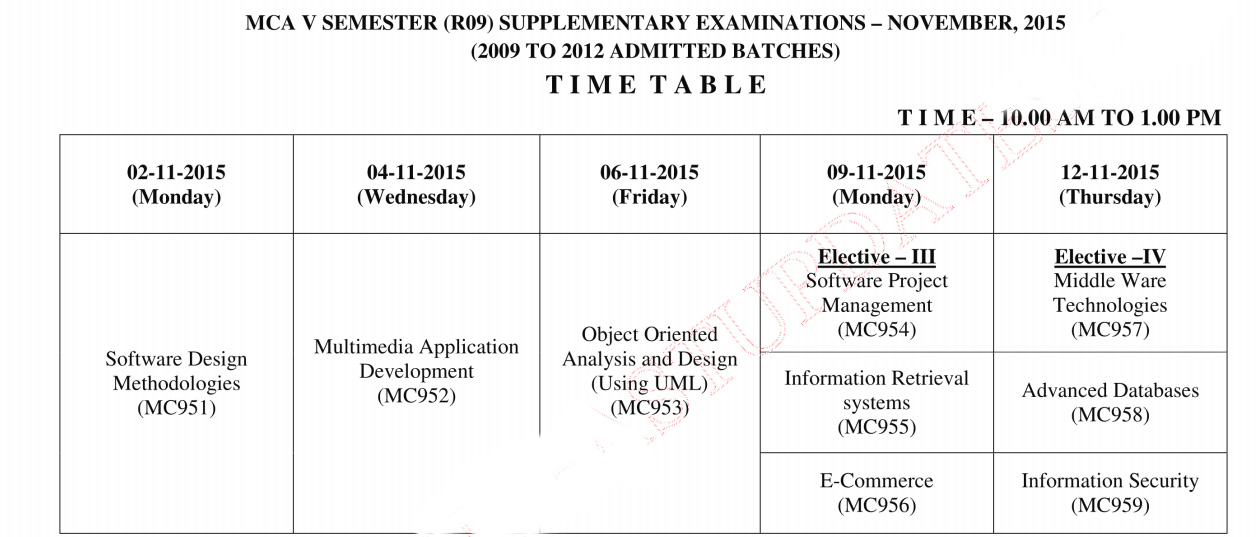 3) MCA V SEMESTER (R06) SUPPLEMENTARY EXAMINATIONS – NOVEMBER, 2015
(2008 ADMITTED BATCH ONLY)
T I M E T A B L E T I M E – 10.00 AM TO 1.00 PM