JNTUK PC CMM Apply Online (Tatkal PC): JNTU Kakinada Provisional Certificate/Consolidated marks memo apply online at jntukexams.net. JNTUK PC application form and PC/CMM status check below.
JNTUK PC CMM Apply Online (Tatkal PC) – Application Form, Status @ jntukexams.net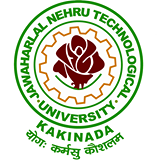 Please Carefully read the instructions Step by Step and then Apply Provisional Certificate
Step-1:- This application is meant for The candidates who are passed outs from Jawaharlal Nehru Technological University Kakinada applying Provisional certificates.
Step-2:- The students have to pay the amount Rs. 200/- (Normal PC), Rs 3000 (Tatkal PC).
Step-3:- The amount can be paid either by making online Payment (using Master/Visa Credit/Debit (ATM) cards) or by making the payments at any branch of SBI using the on-line Challan generated by this Online PC Application.
JNTUK PC/CMM Apply Online – Tatkal PC
1. To Apply for PC/CMM Click Here
2. Click Check Box to proceed for payment, then click Proceed button.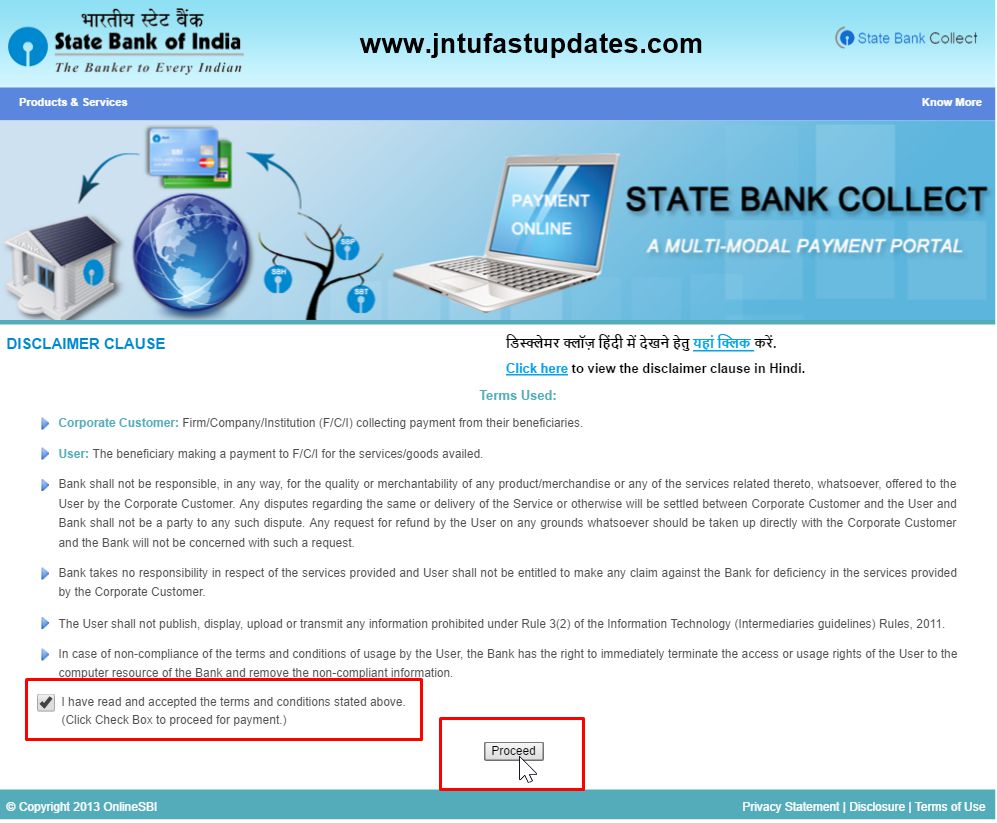 3. Select Payment Category: Normal Provisional Ceritificate (RS 200/-), Tatkal PC (Rs 3000/-)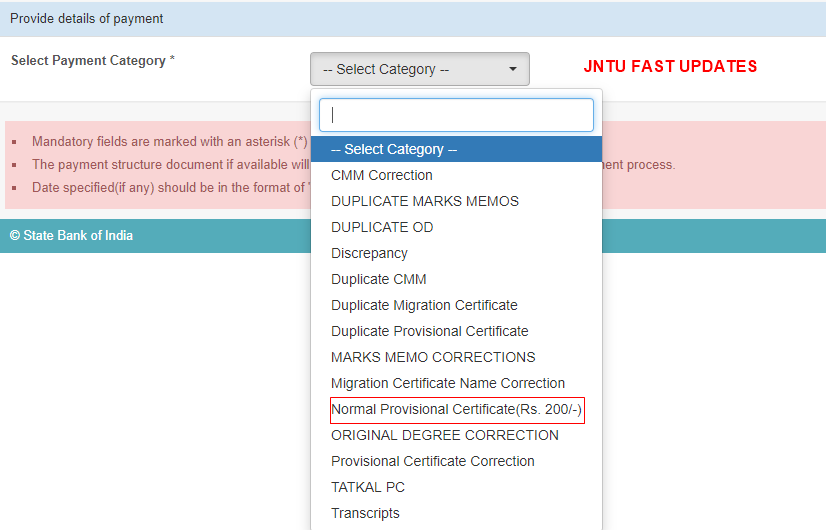 Tatkal PC: After the Payment of Fee, Submit softcopy of PC application, SSC, Marks memos along with fee receipt to respective College.The Colleges will submit the applications to JNTUK Examination Branch through Online Portal.The PC will be posted to the above Address.
Normal PC: After Fee payment of Rs 200/- take the print out of payment details and submit along with PC/CMM application form and other attachments (copies of SSC, all marks memos, undertaking form) to the University Examination Section duly attested by the principal.
JNTUK PC Application Form
JNTUK PC/CMM Status
Check Status of Application : http://jntukexams.net/status