JNTUK Postponed All The Examinations – Notification Released On 17-10-2014. More info Visit Below.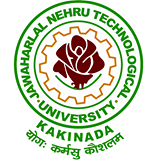 JNTU-Kakinada University Officially Released The Press& University Official Website Notification On Thursday(16-10-2014) About JNTUK Postponed All The Examinations – Notification Released On 17-10-2014. JNTUK Director of Evaluation,Ch.Sai Babu Garu Anounced that All The Examinations Scheduled Before 26th Are Postponed. Due To Cyclone Effect The Normal Schedules Are Changed and Giving New Dates. JNTUk 2-1 R13 1st mid And 3-1 R10  1st Mid Exams  and 4-1 2nd mid Exams Will be Starts From Oct 27,2014.  JNTUk 4-1 Semester Exams Will Be Starts From November 10,2014. And Remaining Courses Are Mentioned Below  Official Notification is Released Below. 
JNTUK 2-1 R13 1st Mid Online Bits
JNTUK 3-1 R10 1st Mid Original Online Bits 
JNTUk 4-1 R10 2nd Mid Original Online Bits
The New Revised Dates After Postponement Of Following Exams(Official Notification):
Download Here -Official Notification Of Postpone Exams Time Table
JNTUk 2-2 R10 ResultsJNTUk 1-2 R13 Results
JNTUK Postponed All The Examinations Matter :
Sub: JNTUK — DE – Examination Branch — Postponement of Internal and Extemal Examinations scheduled in the month of October / November 2014 in view of Hud Hud cyclone. — Reg
Several Internal and External Examinations are scheduled in the months of October / November 2014.The Hud Hud cyclone on 12.10.2014 has badly affected several districts of our jurisdiction.Immediately after Hud Hud cyclone several examinations have been rescheduled. The normal
working conditions in Srikakulam, Vizianagaram and Visakhapatnam districts under JNTUK jurisdiction have not yet restored. Still several Principals are requesting to postpone these examinations further.Under these circumstances the Vice — Chancellor, JNTUK is pleased to permit the revised dates of examinations for various classes as per the details mentioned Above Image And Official Notification:
Commencement of Revised
Official Notification About Postponement – visit above.
The Principals of Constituent & Affiliated Colleges are informed to note the revised dates of examinations and intimate the same to all the students concerned.
JNTUK b.tech 2-1 R13 1st mid Exam Time Tables 2014
jntuk b.pharmacy 3-1 1st mid exam time tables 2014
jntuk 4-1 2nd mid exam time tables , jntuk b.tech 4-1 sem examination time tables