JNTUK Pre-Ph.D. Exams Notification 2020 (For 2018 Admitted Candidates)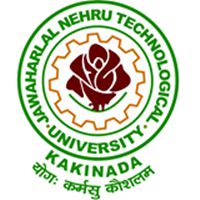 All the candidates who have for PhD. Program with JNTUK in 2018 is hereby informed that Pre-Ph.D. Supplementary Examinations will be held in January/February-2021. The Pre-Ph.D. Examination will be conducted for:
i) Paper-I: Research
(ii) Paper-II: Advanced Subject Advances in the Subject Of concerned branch
(iii) Paper-III: Research Area of concern branch
The candidates may register through an online application form from 03-12-2020 at www.intukexams.net and pay the Examination fee of Rs. 1000/- (Rupees One Thousand only) per subject as per the schedule given below.
The candidates are informed to submit the following to the Director of Evaluation, University Examination Center, JNTUK Kakinada through the Director, R&D, JNTUK
A printed copy Of filled in the online application with the required fee.
Admission letter and ID card issued by the Director, R &D .
Syllabus copies of registered subjects duly signed by the Supervisor/Co-Supervisor.
Exam Fee:
Without late fee : 15-12-2020
With late fee of Rs. 500/- (Per Subject) : 18-12-2020
With late fee of Rs. 1000/- (Per Subject) : 21-12-2020
Download the Official Nitification Here