JNTUK Preparation of e-contents, PPTs etc., Necessary arrangements for ongoing works Due to COVID-19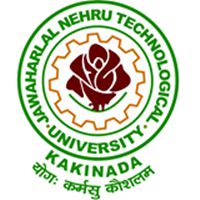 In continuation of this office circulars under reference, the Principals of the Constituent and Affiliated colleges are requested to see that the faculty members prepare the e-contents, PPTs etc., to cover the leftover syllabus, if any. Further, the Principals shall make necessary arrangements to share these e-resources to the students through college website, emails, WhatsApp groups, etc.
The Principals shall also make necessary arrangements to carry out the ongoing project works of the final year B.Tech. / B.Pharrn. and PG students by "work from Home", during these holidays, in consultation with their respective Project Guides through online. Further, the Faculty & students may be advised to make use of e-resources, online/digital platforms of UGC, AICTE and other sources. The Faculty may also be advised to register for online faculty development programs.
The examination schedules of both UG and PG programmes will be reviewed and informed soon through university website. The students and faculty members are advised to access university website www.jntuk.edu.in for updated information with regard to reopening and examinations schedules.
Download the Official Notification Here