JNTUK Promotion Rules For 3rd year From 2nd Year During 2014-15 Batch, JNTUK Promotion rules for Promoting into 3rd year from 2nd year. This is Credits only For 2013 Admitted Batch i.e only Meant for R13 Batch. Check More Information Below.
JNTUK Promotion Rules For 3rd year From 2nd Year During 2014-15 Batch :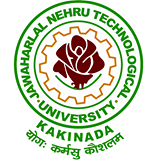 Sub: JNTUK Affiliated Colleges – List of detained candidates at end of B. Tech. II Year during the academic year 2014-15 – Implementation of Academic Regulations – Regarding.
You are aware that. the B. Tech. students who have not fulfilled the minimum requirements are to be detained as per the academic regulations in force.
JNTUK Promotion Rules (R13) from 2nd year to 3rd year 2014­-15. The applicable regulation of minimum credits (R13) for the students admitted in the year 2013 for the promotion to III year is
---
"A student will be promoted from II year to III year if he fulfills the academic requirement of 40% of the credits up to II year I semester from all the examinations, whether or not the candidate takes the examinations and secures prescribed minimum attendance in II year II semester. "
---
The Principals of the affiliated Colleges shall send the list of detained candidate who failed to fulfill the minimum academic regulation immediately Director, Academic and Planning and Director of Evaluation. The Principals can conditionally allow the students by taking an undertaking in case if declaration of any result is pending. However, their continuation in higher class is subjected to the fulfillment of minimum academic regulations.
click Here:  Check Your 2-2 R13 Results Information