JNTUK B.Tech Special Supply Exams Notification For Inter University Transfer Candidates May 2020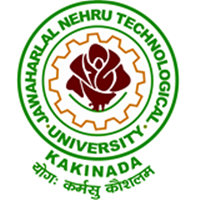 SPECIAL SUPPLEMENTARY EXAMINATIONS FOR
INTER UNIVERSITY TRANSFER CANDIDATES
(JNTUH/ ANU /ANY OTHER UNIVERSITY)
AND
AUTONOMOUS COLLEGES
AND
AUTONOMOUS COLLEGES TO AFFILIATED COLLEGES
TRANSFERRED CANDIDATES
I, II, III & IV B.TECH – I & II SEMESTERS EXAMINATIONS
CANDIDATES APPEARING FOR THE ABOVE EXAMINATIONS TO BE CONDUCTED IN MAY/JUNE ARE INFORME THAT THE APPLICATIONS WILL BE RECEIVED AS PER THE TIME SCHEDULE GIVEN BELOW:
EXAM REGISTRATION & LAST DATE
Without Late Fee 20.04.2020
With Late Fee of Rs.500/- 24.04.2020
With Late fee of Rs.1000/- 27.04.2020
EXAMINATION FEE :
FOR EACH SUBJECT (THEORY / PRACTICAL): Rs.1500/-
Note :
1. Applications can be obtained at the office of the respective principal's of the respective colleges and duly filled in applications should be handed over in the respective college office with necessary fee.
2. The Candidates have to collect Hall tickets at the respective colleges.
3. All the above Examinations will be conducted at University College of Engineering, JNTUK, Kakinada.
4. The Principals are informed that students transferred orders (Issued by the Government) are to be submitted along with the filled applications.
5. All the Candidates shall enclose the syllabus copies, Course structures, relevant academic regulations, model question paper, etc. (attested by the Principal) of the failed subjects compulsory along with the filled applications and attested copies of marks memos.
6. Attested copies of marks memos (By the Principal) should be enclosed along with application.
Download the Official notification Here: Click Here