JNTUK UG/PG Special Supply Notification July 2022 For Autonomous & Autonomous to Affiliated Transfered Candidates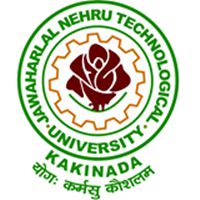 SPECIAL SUPPLEMENTARY EXAMINATIONS FOR
AUTONOMOUS COLLEGES AND AUTONOMOUS COLLEGES TO AFFILIATED COLLEGES TRANSFERED CANDIDATES OF ALL UG & PG – I & II SEMESTER EXAMINATIONS (Who completed course work and still have backlogs after double the duration of course)
CANDIDATES APPEARING FOR THE ABOVE EXAMINATIONS ARE INFORMED THAT THE APPLICATIONS WILL BE RECEIVED AS PER THE TIME SCHEDULE GIVEN BELOW:
Without Late Fee: 04.07.2022
With Late Fee of Rs.500/- 06.07.2022
With Late fee of Rs.1000/- 08.07.2022
EXAMINATION FEE
FOR EACH SUBJECT (THEORY / PRACTICAL) Rs. 1500/-
NOTE:
(i) Principals are requested to verify the eligibility of the candidates for registration for examination in respect of malpractice/court cases/credits.
(ii) Hall Tickets are to be issued by the Principal only to the eligible candidates who fulfill the academic requirements of the University. The Principals are requested to inform the students that mere payment of examination fee does not guarantee eligibility for appearing for examination.
iii. The Candidates have to collect Hall ticket at the respective colleges.
iv. All the Candidates shall enclose the syllabus copies, Course Structures, relevant academic regulations, model question, etc. (attested by the principal) of the failed subjects compulsory along with the filled application and attested copies of marks memos.
v. All the above Examinations will be conducted at University College of Engineering, JNTUK, Kakinada.
Download the official Notification Here: Click Here