JNTUK Status of Applications for 0.15% Adjustment of Grace Marks (23-05-2020)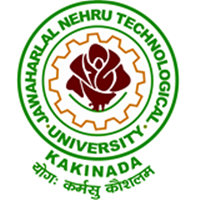 Students those who are applied for 0.15% adjustment marks, now can check their Status of 0.15% Adjustment of marks at jntukexams.net or direct link given below.
Following students have applied for 0.15% adjustment of marks to become Eligible for issue of Provisional Certificate. The Principals are here by informed that the process is completed and requested to take necessary action.
JNTUK – B.Tech, B.Pharmacy (R10 and R13) Special Grace Marks released on 23-05-2020
Total Students – 960.
We are processed the applications that are received up to 20th February 2020, Some more Applications are pending. The Renaming applications will be processed the next 2-3 weeks time.
The updated marks memos of all these candidates also ready. These updated marks memos send to respective colleges by first week of June.
Now the candidates are eligible to apply for PC/CMM certificates online through concerned colleges only. We are not permitted to apply at University. From the first week of June, tatkal PC applications will also made online.
Status of Applications for 0.15% Adjustment of Marks 23-05-2020
Source: