JNTUK VI Convocation List of Toppers of B.Tech & B.Pharmacy (2012-2016 & 2013-2017 Batches) and guidelines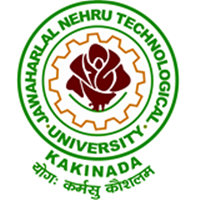 I am by the directions of the Hon'ble Vice-Chancellor, list of the Toppers of various branches of Engineering and B. Pharmacy from Constituent Colleges and Affiliated Colleges of JNTU, Kakinada, who are eligible to receive Gold Medals for 2012-2016 & 2013-2017, is placed on website as given below.
Gold Medal Proceedings Order – March 2017
VI convocation- (2012-2016) Gold Medals list
VI Convocation (2013-2017) Gold Medals list
Note : All the students are hereby informed to contact Prof. P. Subba Rao, Director of Evaluation (de@jntuk.edu.in) in case of any discrepancy in the list of the toppers of the respective branches listed above on or before by 11-12-2017 with evidence of their claim. The awardees shall have to attend the Convocation (Date will be intimated later) to receive the award in person on the day of convocation.