JNTUK Vice-Chancellor 69th Independence Day Full speech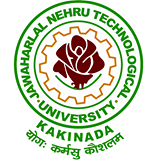 Good Morning Happy Independence Day to all of you. On the event of 69th anniversary of our Independence I extend my warm greetings to the entire gathering.
This day is also celebrated to commemorate and to pay homage to all the martyrs who sacrificed their lives in India struggle freedom. As a citizen of India I feel proud to talk about my Mother India.
It brings me immense joy and happiness as it reminds us that freedom fighting was a collective effort. Without the co-operation, sacrifice and involvement of all Indians it was impossible to get freedom. I express my sincere gratitude to all those who fought in the freedom struggle.
Patriotism only can save the freedom of our nation with Unity, irrespective of religion, language, caste, customs and traditions.
"Ask not what your country can do for you
Ask what you can do for your country"
India is the cradle of the human race, the birth place of human speech, the mother of history, the grandmother of legend and the great grandmother of tradition.
Our India – the land of the Vedas contains not only religious ideas for a perfect life, but also facts which Science has proved true. Electricity, Radium, Electronics, Airship, all were known to the seers who founded the Vedas. Mahatma Gandhi launched every Indian on a path of self confidence and hope for a better future. Our founding fathers created the first Oasis in the desert of colonized world nourished by Democracy. Let us pay heed to their advice as we work towards building a modern democracy with ideals of Patriotism, Compassion, Tolerance, Self restraint, Honesty, Discipline and respect for women. Let us strive to convert these ideals into a living force.
Institutions and Universities are the mirrors of National character. A University is the banyan tree whose roots lie in basic education that builds the intellectual prowess of our communities. We have to invest in every part of this knowledge tree from seed, root and the branch to the highest leaf.
Illiteracy, poverty, corruption, terrorism, unemployment, pollution, child labour, over population are the major threats posed by the country. Let us get rid of all these threats by standing unitedly and promote quality education inculcating moral and ethics with good number of institutions. Today we require youngsters with a lot of knowledge and energy.
Let us fulfill the vision and mission of our Hon'ble Chief Minister Sri Nara Chandra Babu Naidu who is facilitating Vocational courses, Skill development programs, Professional education with outcomes, market driven courses to the students with lifelong learning abilities to make them employable globally.
Developments at JNTUK
Organizing International Conference on Healthy World – 2015 during September 5-7 in JNTUK, Kakinada
Organizing Round Table Conference on Vice – Chancellor's of Technical Universities on 22nd & 23rd of September 2015.
Initiation of Massive Open Online Courses in the B.Tech curriculum.
Conducting 5th Convocation in the month of October 2015.
Collaborations with BTH, AIT, CMU. ¾ Dual Degree courses, Dual credit system in JNTUK, Kakinada & affiliated Colleges.
Setting up Biometric system, Alarms, CC Cameras in and around campus as well as in affiliated colleges.
Supplementing the budding Engineers employability skills for industry readiness.
Entering into an MOU with APSDC and NASCOM to enhance skill development program in CYBER SECURITY and BIG DATA ANALYTICS.
Conducting Anti Ragging awareness programs. ¾ Vision to make the University a top notch Knowledge Hub
Dear young friends, I have a message to you quoted by the legendry personality the Missile Man of India Dr. APJ.Abdul Kalam.
I wish you a bright future and a successful career growth.
Please join me in saying – JAI HIND, JAI HIND, JAI HIND