Krishna University Previous Question Papers for B.Sc, B.Com, B.A, BCA, BBA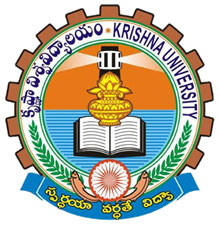 Krishna University was established in Machilipatnam Krishna district Andhra Pradesh, India, in 2008. It was established by the state of Andhra Pradesh. Facilities include laboratories, internet, reading room, guest house, and extra-curricular activities.
In pursuance of the recommendations of Knowledge Commission, Krishna University was established, vide Andhra Pradesh Act.No.4 of 1991, G.O' Ms. No.89 Higher Education (U.E.II) dated 25/06/2008 and G.O Ms. No.109, Higher Education (U.E.II) department dated 14/07/2008 at Machilipatnam, as the town is the head-quarters of Krishna District of Andhra Pradesh. On 23/04/08, The then Hon'ble Chief Minister Dr.Y Rajasekhara Reddy laid the foundation stone for the University. A Feasibility committee headed by Prof. K. Viyyanna Rao visited Machilipatnam for establishing the University.
Krishna University Question Papers for B.Sc, B.Com, B.A, BCA, BBA
UG Question Papers – March 2019
II Semester
B.A (OL) Question Papers
B.B.A Question Papers
B.C.A Question Papers
B.Sc(H&HA) Question Papers
IV Semester  
B.A(OL) Question Papers
B.B.A Question Papers
B.C.A Question Papers
Foundation Course Question Papers
VI Semester  
B.C.A Question Papers
B.B.A Question Papers
B.A(OL) Question Papers