The Maharashtra state government announced the summer vacations for classes 1 – 9 and class 11. The summer holidays will be starting from 2nd May to 12th June. As per the notification, the schools are to re-open from 13th June. While the Vidarbha schools will be reopened from 27th June. In Maharashtra, the results of classes 1-9 and 11 will be announced on 30th April before the holidays commence.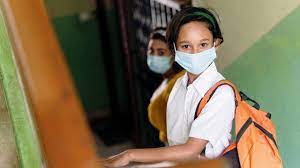 Maharashtra Summer Vacations Announced for Classes I to IX and XI
As the temperatures are very high, the Maharashtra state government extended the holidays till 27th June for Vidarbha educational institutes. School students pursuing in various schools in Maharashtra can check the holidays and other important notifications about their academics from their respective schools.