NEET 2020 Exam Guidelines, Rules & Regulations: The National Testing Agency has released new guidelines for the NEET examination. The NEET examination has been scheduled on 13th September. The NTA has decided the new dress code for the competitors. The NEET examination is going to be conducted across the nation despite the COVID emergency.
The NEET exam has become the challenge for the conductors, participants, the parents, and to the government. While, the as per the instructions from the Supreme Court, the NTA has got ready to organize the NEET exam on 13th September. Students who are competing for the NTA NEET exam can check the guidelines clearly from the following.
NEET 2020 Exam Day Guidelines, Dress Code For Boys & Girls, Instructions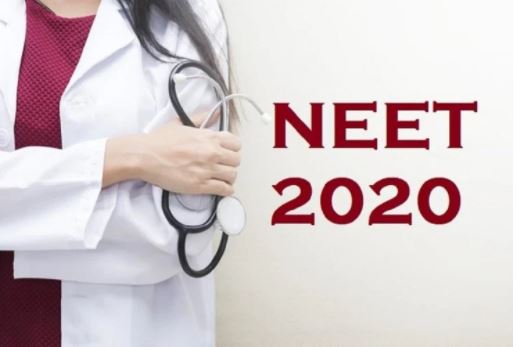 The NTA has issued some guidelines to follow for the NEET aspirants. Due to COVID pandemic spike, the NTA is taking several precautions for the safety of the students who are going to attend the NEET examination. Students can have a look at NEET 2020 guidelines issued by the NTA.
Contenders must wear masks and gloves. Also, invigilators must ware the gloves and masks.  
Competitors must ware the cultural and customary dresses for the NEET exam.
Due to the weather conditions, light weight cloths are recommended for the students.
Students should not allowed with long sleeve shirts/tops.
Contenders should not wear the shoes. They will be allowed with the footwear, slippers, and sandals.
Watches, heavy jewellery, and other wearable gadgets will not be allowed to carry to the examination.
No Assistive Devices / Equipment Allowed.
NTA NEET 2020 COVID Guidelines
NTA has released some important guidelines for NEET 2020 due to the COVID pandemic. The comprehensive plan and guidelines of NTA for NEET 2020 will not only ensure that the exam is conducted smoothly but also the safety of the candidates.
NTA hasmade some changes to the NEET 2020 admit card. The NEET 2020 admit card has specific instructions related to COVID-19 and also has Staggered Time Slot for the candidates reporting to the exam center. It is mandatory for the candidates to reach the exam center as per the Slot Time to avoid overcrowding.
In case of NEET PwD candidate availing a scribe, both the candidate and scribe must wear the face masks
Thermo guns for Temperature check of candidates and all staff on duty
If temperature (< 37.4°C/99.4°F), candidates move for frisking by the staff on duty.
If temperature is (> 37.4°C/99.4°F), candidates will be taken to the isolation room.
Also, regular announcements will be made during the registration, frisking to maintain social distancing.
NEET is the Pen-paper based exam. Students are not allowed to carry any of the assistive devices or gadgets
NTA has announced that "Instrument/ Geometry/ Pencil box, Handbag, Purse, any kind of Paper/ Stationery/ Textual material (printed or written material), Eatables (loose or packed), Mobile Phone/ Ear Phone/ Microphone/ Pager, Calculator, DocuPen, Slide Rules, Log Tables, Camera, Tape Recorder, to wear/carry any type of watch including Electronic Watches with facilities of calculator, any metallic item or electronic gadgets/ devices are NOT ALLOWED."