The Odisha government has decided to reduce the holidays this year for state public universities, and other universities to cover the academic loss due to the COVID pandemic.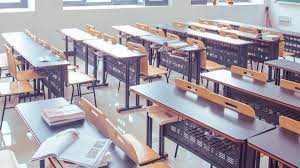 Odisha Reduces Summer Holidays to Cover the Academic Loss
Odisha state government announced the summer vacation dates as 1st June to 16th June 2022. That is the holidays are limited to only 16 days in Odisha. Earlier the Odisha government announced summer holidays for 45 days. While the holidays have been shortened to cover the academic loss.
"In all Universities and Colleges of Odisha, coming under Higher Education Department, summer vacation for 2022 year will be allowed only for 16 days; from 1st June to 16th June," said a tweet from the official Twitter handle of the higher education department, Odisha government.
"With the curtailment of summer vacation, the higher educational institutions are expected to complete all academic activities in time. If need be, extra classes should be held on holidays and working days by suitably extending teaching hours," the letter mentioned.
Teachers and other employees of the educational institutions would now be entitled to earn the additional amount in lieu of the curtailment of the summer vacation
Earlier, the School and Mass Education Department had announced a reduction in summer vacation for school. The vacation in schools will be from June 6 and June 16. While the usual school summer vacation time is 50 days, earlier.
 "The summer vacation will be curtailed and allowed for a brief period from June 6 to June 16, 2022," said a notification from the school and mass education department.