ONGC GATE Recruitment 2018: Oil and Natural Gas Corporation (ONGC) has released the notification for E-1 level Engineering and Go-Sciences posts. The ONGC has advertised a great number of posts. It has notified 1032 posts. Candidates qualified in the Graduate Aptitude Test of Engineering (GATE) are eligible to apply for ONGC vacancies. Candidates having the GATE qualification can apply for these posts. As per the announcement states, applicants must have to be qualified in the GATE examination which has been conducted in the month of February. Interested and eligible aspirants can apply for the ONGC GATE vacancies before the last date 3rd May 2018 5:30 PM. Candidates can go through the ONCG GATE official notification PDF enclosed below to check all the keen details from it.
ONGC Recruitment of 1032 Graduate Trainees Vacancies Through GATE 2018 – Apply @ ongcindia.com
Oil and Natural Gas Corporation annually issues notifications for various posts. The organization is going to offer the jobs for merit and skilled persons. As every year, the ONGC has come up with the job notification this year. Interested aspirants seeking to get ONGC jobs can go through the official notification for further details. Candidates must have the Engineering in relevant discipline along with the GATE score.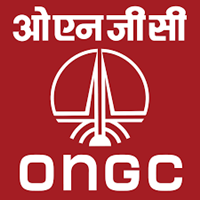 For the reference of aspirants here we have listed the brief details of ONGC GATE notification 2018. Go through the details once and download ONGC GATE notification to observe the information from it.
ONGC GATE recruitment 2018 – Important Details
Name of the Organization: Oil and Natural Gas Corporation (ONGC)
Website: ongcindia.com
Posts: AEE posts [GATE Based]
Number of Posts: 1032
Educational Qualification and Gate Subject & Code
Post Name
GATE Subject & Code
Qualifications
Asst.Executive Engineer (Cementing)
ME/XE/CH
Graduation in Mechanical /
Petroleum/Chemical Engineering
Asst.Executive Engineer (Civil)
CE
Graduation in Civil Engineering
Asst.Executive Engineer (Drilling)
ME/XE/CH
Graduation in Mechanical /
Petroleum Engineering
Asst.Executive Engineer  (Electrical)
EE
Graduation in Electrical Engineer and
must have Competency  Electrical
Supervisor certificate.
Asst.Executive Engineer (Electronics)
EC/PH
Graduation in Electrical/Telecom &
E&T Engineering pr PG in Physics
Asst.Executive Engineer (Instrumentation)
IN
Graduation in Instrumentation Engineering
Asst.Executive Engineer (Mechanical)
ME
Graduation in Mechanical Engineering
Asst.Executive Engineer (Production)
ME/XE/CH
Graduation in Mechanical /Petroleum
/Applied Petroleum Engineering
Asst.Executive Engineer (Reservoir)
GG/MA/
PH/XE/CH
Post Graduation in Geology/Chemistry
/Geophysics/
Mathematics/Physics/Petroleum
Technology/Chemical Engineering
Chemist
CY
Post Graduation in Chemistry subject
Geologist
GG
M.Sc in Geology or M.Tech in Petroleum Geosciences/Petroleum Geology/
Geological Technology
Geophysicist (Surface)
GG/PH
Graduation in Mechanical /Petroleum
Engineering/Chemistry
Geophysicist (Wells)
GG/PH
Graduation in Mechanical /
Petroleum Engineering
Material Management Officer
ME/EE/IN/
CH/CE/EC/CS
Graduation in Auto/Mechanical/
Electrical/Instrumental/
Petroleum/Applied Petroleum/Chemical/Civil/Electronics/
E&T/Telecom/Computer ScienceEngineering
Programming Officer
CS
Graduation in Computer Science
/IT or MCA or B-Level
Diploma in Electronics
Transport Officer
ME
Graduation in Auto/
Mechanical Engineering
 Age Limit
28 years for Asst. Engineer (Drilling & Cementing)
30 Years for Remaining Vacancies
Note:  Candidates must check Official Notification for more details about Age relaxation.
Selection Process
Mode of Selection – Marks
Gate Score – 2018 – 60 Marks
Interview – 15 Marks
Education – 25 Marks
Total – 100 Marks
How to Apply
Eligible and interested candidates would be required to apply ONLINE ONLY through the link "Online application for recruitment of Graduate Trainees (GTs) in Engineering & Geosciences disciplines through GATE-2018" on www.ongcindia.com. No other mode, repeat no other mode, of application shall be accepted.
The candidate can access the online application form at www.ongcindia.com .The online registration site would be opened from 1400 hrs. on 16/04/2018 to 1730 hrs. on 03/05/2018
Candidates can apply for one post only even though they may be eligible for more than one post.
If there is no post for reserved category, candidates belonging to reserved category can still apply for unreserved posts. However age relaxation will not be extended to them.
Click This Link to Download ONGC GATE AEE Notification 2018 PDF