OU UG (B.A/B.Com/B.Sc/BBA/BSW) I Semester Internal Examinations Nov-2018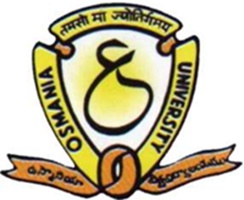 All the Principals of UG (B.A/B.Com/B.Sc/BBA/BSW) Colleges are hereby informed that , UG Semester – I Internal Examinations – 2018 under CBCS pattern, the following details are to be noted for smooth conduct of Examination.
1. As per Ref. note approved by the Registrar, O.U dated: 12th October, 2018 the UG 1st Semester Internal examinations will be conducted on 1st and 2nd November, 2018 for all courses ( Only one Internal Examination).
2. There is no re-conduct of Internal examination under CBCS system. 3. Maximum internal marks for all UG course subjects are 15 marks(out of 100 marks)excluding 5 marks for assignments.
4. Maximum internal marks for AECC subject is 10 marks for all UG courses (with no assignments).
5. Absent should be noted as "Ab ".
6. Principal will be held responsible for entries made on the website and award list for internal assessment.
7. Principals are instructed to display the final internal marks on notice board before uploading the marks to O.U. Marks once uploaded by the colleges there are no alterations allowed strictly.
8. The student attendance statement has to be prepared manually and submit along with Award list to the exam branch. The format of student attendance statement can be downloaded from OU website College Logins.
9. Award lists of Internal examination marks to be uploaded online on or before 13th November, 2018. A hard copy of printed award list should be submitted on or before 16th November, 2018 to the Examination Branch. Under any circumstances no manual award lists are entertained and the College logins will be closed on 14.11.2018.