SBI PO Syllabus 2018: Download Complete syllabus of Preliminary & Main Exam. State Bank of India (SBI) has released the Probability Officer notification 2018 for 2000 vacancies. The SBI invited applications from eligible and interested aspirants. Application dates of SBI PO are from 21st April to 13th May. This year lakhs of candidates are expected to compete for SBI PO vacancies 2018. All the aspirants getting ready to apply for SBI PO posts must get ready to crack the tough competition.
SBI PO Syllabus 2018 – Download Preliminary & Main Exam Syllabus PDF
The State Bank of India is going to recruit the candidates every year by conducting the examination. The SBI PO Examination is going to contain 3 rounds, the first phase contains Preliminary Examination, the second phase contains Mains examination, and the third phase contains Oral Interview. Candidates those who are seeking to grab the opportunity must clear all these rounds. All the competitors must work hard to crack the PO Post in SBI Bank. It is not sotted so easy to crack the Examination since there is a huge competition. But, with complete practice and planned preparation, it is not so difficult also.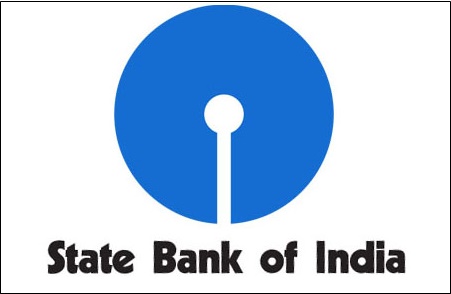 State Bank of India PO Prelims Syllabus and Exam Pattern 2018
Preliminary Examination: Preliminary Examination consisting of Objective Test for 100 marks will be conducted online. The test will have of 3 Sections (with separate timings for each section) as follows:
SL
Name of test
No. of Questions
Marks
Duration
1
English Language
30
Total Maximum Marks 100
20 minutes
2
Quantitative Aptitude
35
 20 minutes
3
Reasoning Ability
35
 20 minutes
Total
100
 1 Hour
SBI PO Preliminary Syllabus 2018
| | | |
| --- | --- | --- |
| Reasoning Ability | Quantitative Ability | English Language |
| Logical Reasoning | Simplification | Reading Comprehension |
| Alphanumeric Series | Profit & Loss | Cloze Test |
| Ranking/Direction/Alphabet Test | Mixtures &Alligations | Para jumbles |
| Data Sufficiency | Simple Interest & Compound Interest & Surds & Indices | Miscellaneous |
| Coded Inequalities | Work & Time | Fill in the blanks |
| Seating Arrangement | Time & Distance | Multiple Meaning/Error Spotting |
| Puzzle | Mensuration – Cylinder, Cone, Sphere | Paragraph Completion |
| Tabulation | Data Interpretation | |
| Syllogism | Ratio & Proportion, Percentage | |
| Blood Relations | Number Systems | |
| Input-Output | Sequence & Series | |
| Coding Decoding | Permutation, Combination &Probability | |
Selection criteria for Main Examination: Category wise merit list will be drawn on the basis of the aggregate marks scored in the Preliminary Examination. Candidates numbering approximately 10 times the numbers of vacancies in each category will be short listed for the Main Examination from the top of the merit list.
SBI PO Main Syllabus and Exam Pattern 2018
Main Examination: Main Examination will consist of Objective Tests for 200 marks and Descriptive Test for 50 marks. Both the Objective and Descriptive Tests will be online. Candidates will have to answer Descriptive test by typing on the computer. Descriptive Test will be administered immediately after completion of the Objective Test.
(i) Objective Test: The objective test of 3 hours duration consists of 4 Sections for total 200 marks. The objective test will have separate timing for every section.
SL
Name of test
No. of Questions
Marks
Duration
1
Reasoning & Computer Aptitude
45
Total Maximum Marks 200
60 minutes
2
Data Analysis & Interpretation
35
 45 minutes
3
General / Economy / Banking Awareness
40
 35 minutes
 4
English Language
35
40 minutes
Total
155
3 hours
(ii) Descriptive Test: The Descriptive Test of 30 minutes duration with two questions for 50 marks will be a Test of English Language (Letter Writing & Essay). Penalty for Wrong Answers (Applicable to both – Preliminary and Main examination).
There will be penalty for wrong answers marked in the Objective Tests. For each question for which a wrong answer has been given by the candidate one fourth of the marks assigned to that question will be deducted as penalty to arrive at corrected score. If a question is left blank, i.e. if no answer is marked by the candidate, there will be no penalty for that question.
Selection criteria for Group Exercise and Interview: Category wise merit list will be drawn on the basis of the aggregate marks scored in the Main Examination. Candidates numbering up to 3 times (approximately) of the category wise vacancies will be shortlisted for the Group Exercise & Interview from the top of the merit list subject to a candidate scoring minimum qualifying score in aggregate.
SBI PO Main Exam Syllabus 2018
| | | | | |
| --- | --- | --- | --- | --- |
| Data Analysis | Reasoning | English Language | General/Economy/Banking Awareness | Computer Aptitude |
| Tabular Graph | Verbal Reasoning | Reading Comprehension | Financial Awareness | Internet |
| Line Graph | Syllogism | Grammar | Current Affairs | Memory |
| Pie Chart | Circular Seating Arrangement | Vocabulary | General Knowledge | Keyboard Shortcuts |
| Bar Graph | Linear Seating Arrangement | Verbal Ability | Static Awareness | Computer Abbreviation |
| Radar Graph Caselet | Double Lineup | Word Association | Banking and Financial Awareness | Microsoft Office |
| Missing Case DI | Scheduling | Sentence Improvement | | Computer Hardware |
| Let it Case DI | Input Output | Para Jumbles | | Computer Software |
| Data Sufficiency | Blood Relations | Cloze Test | | Operating System |
| Probability | Directions and Distances | Error Spotting | | Networking |
| Permutation and Combination | Ordering and Ranking | Fill in the blanks | | Computer Fundamentals/Terminologies |
| | Data Sufficiency | | | |
| | Coding and Decoding | | | |
| | Code Inequalities | | | |
| | Course of Action | | | |
| | Critical Reasoning | | | |
| | Analytical and Decision Making | | | |