SBTET– Board Diploma Examinations of ER- 91, I year Pharmacy-schemes Regular / Backlog Examinations are to be conducted in the month of May-2017- time-table – Forwarded – Regarding.
SBTET AP ER-91, 1st Year Pharmacy Diploma Examination Time tables May 2017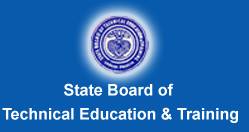 Lr.No. SBTET/Pre-Exam /Dip./R /2824/PH (ER 91) April 2017/2017. Dt:11-04-2017.
I enclosed herewith a detailed Time –Table to conduct the  Diploma Examinations for all regular with backlog subjects of   ER-91 1st  year Pharmacy Schemes. The said examinations are scheduled to commence from 15-05-2017.
Download the Official time tables Here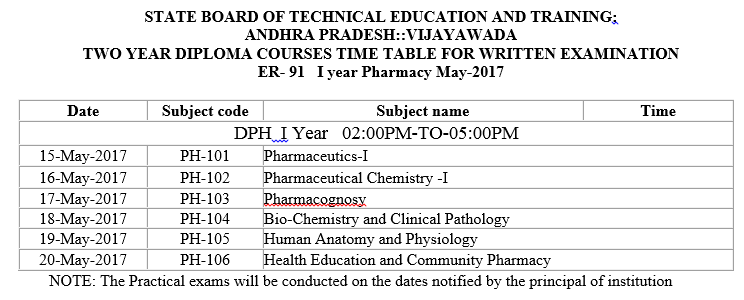 Copies of the Time –Table:
The Copies of the Time –Table shall be "placed on the Notice Board" for the benefit of the students. The Principals are requested to verify the Time-Tables, and if any discrepancies are found the same shall be brought to the notice of the "Deputy Secretary, Pre-Exam Section in the Board" immediately for taking necessary action.
The above time-table is also placed in the website (i.e.) www.sbtetap.gov.in.