AP/TS SBTET Diploma Fee Payment 2020: Here we have discussed about State board of technical education and training andhra pradesh and telangana diploma online fee payment for regular/Supply exams, condonation, certificate, promotion fee details.
AP/TS SBTET Diploma Online Fee Payment 2020 Procedure with Screenshots
1. Click on the link – Application / Condonation fee / Certificate fee / Promotion fee.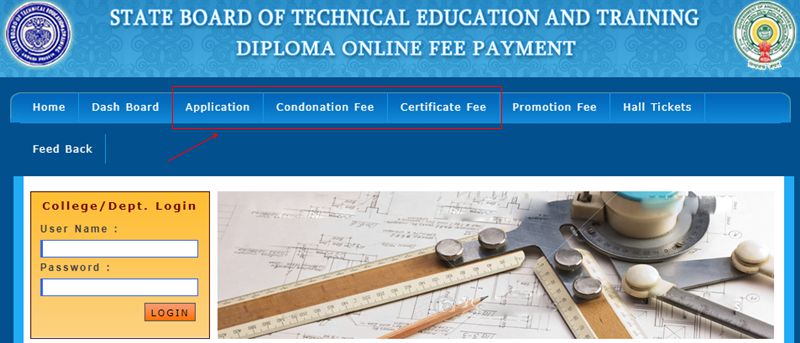 2. Enter your Pin no or Hall ticket number and click on the get details button

3. After click on the get details button, the following Application details will be seen on the screen:
Student Name
Father Name
Gender
Branch
Subject Details
4. Select the appropriate selection as per your requirement and click on show payme button.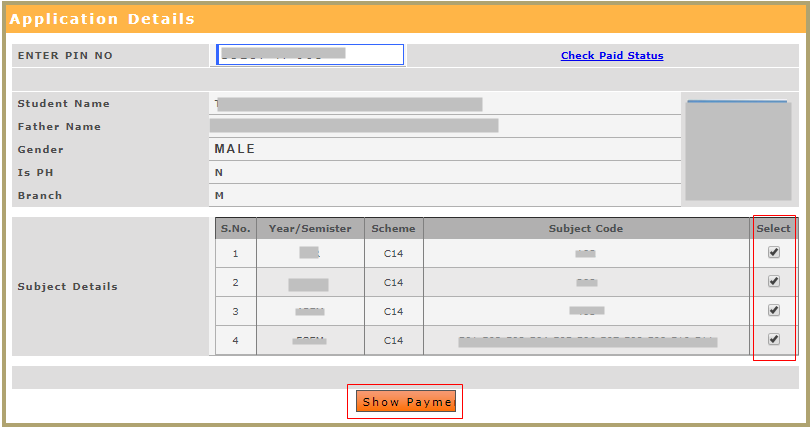 AP SBTET Fee Details
 Amount
(i) Fee for whole or part examination
 Rs 450/-
(ii) Fee for whole or part examination for Correspondence Cum Contact courses
 Rs 1000/-
(iii) Fee for whole or part examination for pharmacy course
 Rs. 675/-
(iv) Additional Fee for pass certificate for those who are appearing  for regular Final year/ Final semester examination
Rs 600/-
(v) a) Late Fee (penalty)
b) Tatkal scheme (Including Examination fee)3 yr
Diploma Regular/ CCC/ 2 yr D. Pharmacy
Rs 400/-Rs 3000/-
(vi) Assessment fee for Industrial Training
Rs. 550/-
Condonation Fee (Up to 10%)    i.e. from above 65% and below 75%
Rs. 600/-
5. Click on confirm payment button

6. After payment confirmation, you will redirect to a payment gateway site i.e. the amounts will be obtained as you have selected above
7. Select the payment option credit card, debit card, internet banking
8. Click on "Make Payment" button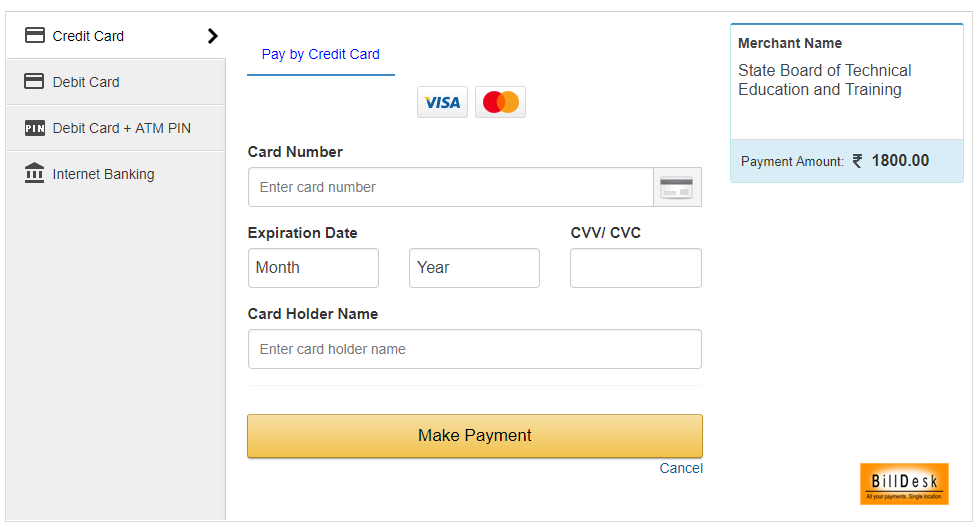 9. Once the payment is confirmed. a receipt will be generated with the payment details.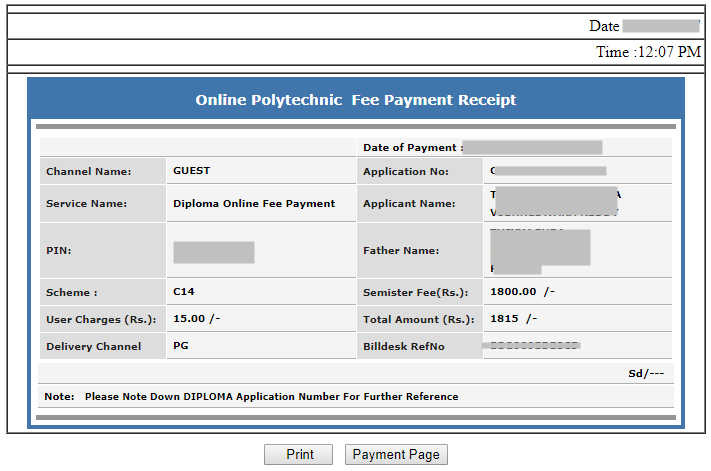 10. Take Print out for further reference.