HYDERABAD: A day after TOI reported how students had started an on line petition faulting the evaluation system at the Jawaharlal Nehru Technological University, Telangana minister of information technology K Taraka Rama Rao tweeted that he had taken up the matter with education minister Kadiyam Srihari on Sunday.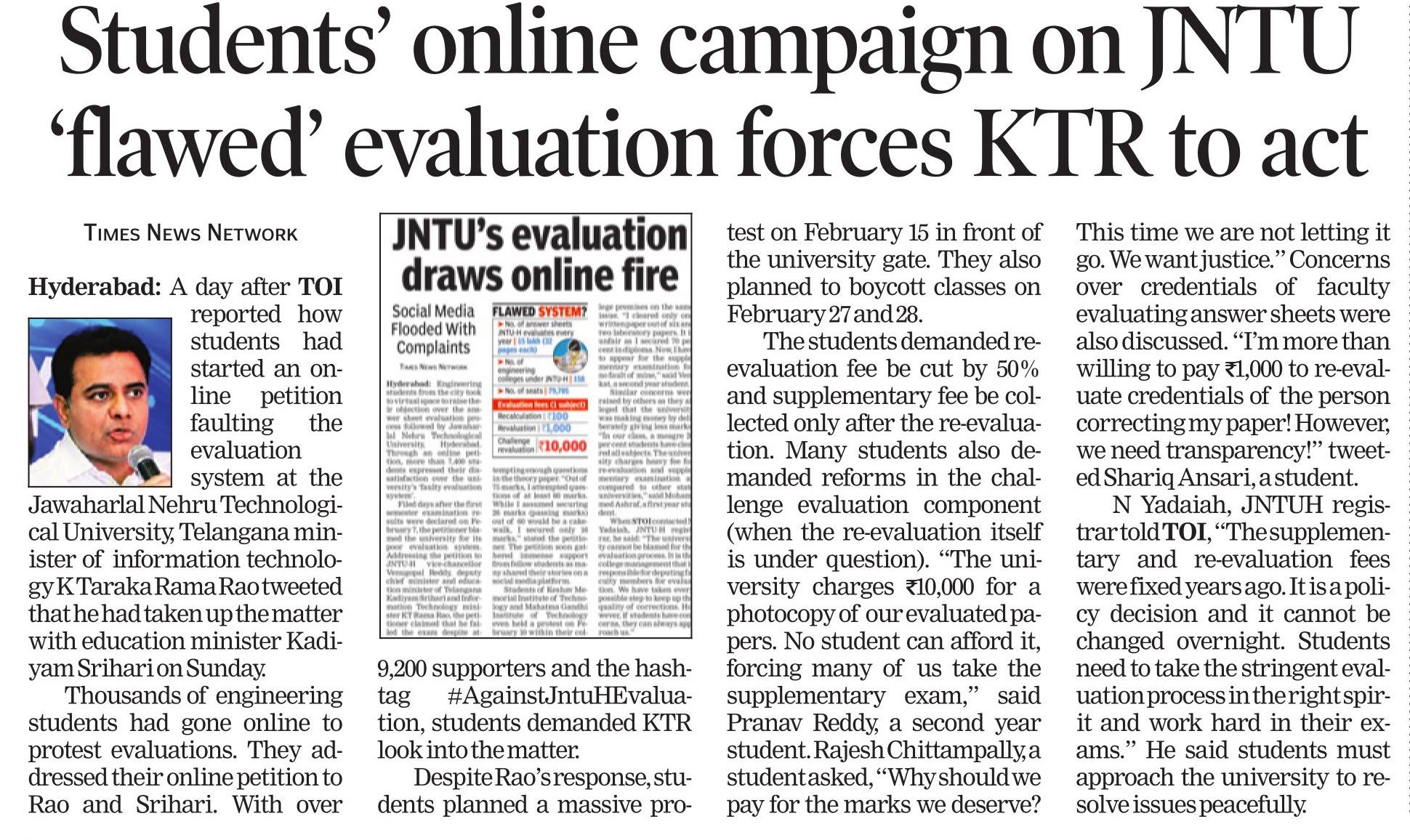 Thousands of engineering students had gone online to protest evaluations. They addressed their online petition to Rao and Srihari. With over 10,000+ supporters and the hashtag #AgainstJntuHEvaluation, students demanded KTR look into the matter.
Despite Rao's response, students planned a massive protest on February 15 in front of the university gate. They also planned to boycott classes on February 27 and 28.
The students demanded re-evaluation fee be cut by 50% and supplementary fee be collected only after the re-evaluation. Many students also demanded reforms in the challenge evaluation component (when the re-evaluation itself is under question). "The university charges Rs 10,000 for a photocopy of our evaluated papers. No student can afford it, forcing many of us take the supplementary exam," said Pranav Reddy , a second year student. Rajesh Chittampally, a student asked, "Why should we pay for the marks we deserve? This time we are not letting it go. We want justice." Concerns over credentials of faculty evaluating answer sheets were also discussed. "I'm more than willing to pay Rs 1,000 to re-evaluate credentials of the person correcting my paper! However, we need transparency!" tweeted Shariq Ansari, a student.
Source: http://timesofindia.indiatimes.com/city/hyderabad/students-online-campaign-on-jntu-flawed-evaluation-forces-ktr-to-act/articleshow/57118079.cms
12-Feb-2017 news on TOI: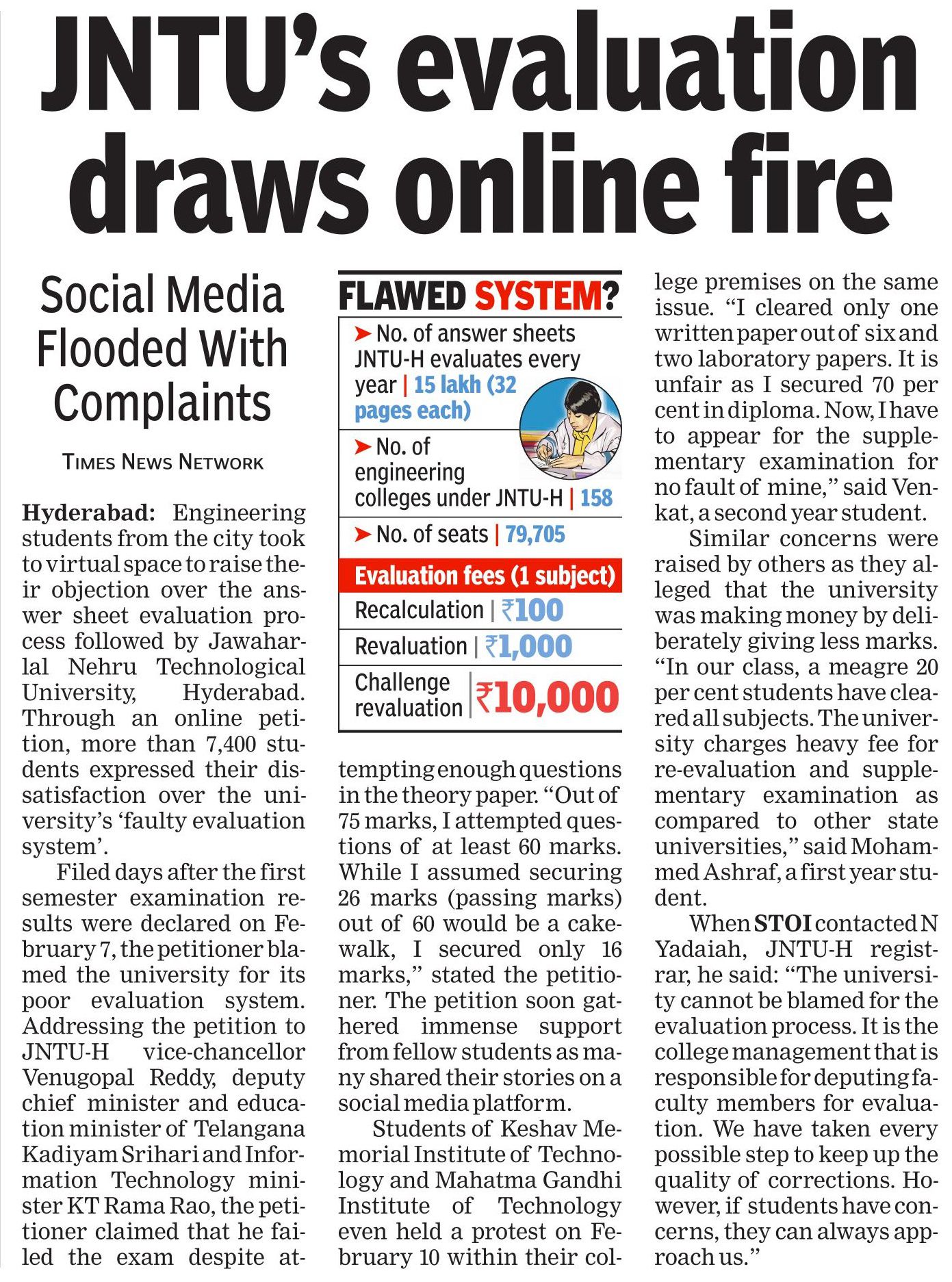 Fault in JNTU evaluation of paper ??.. do you really feel it?!!! Check this
Image credits: TOI