SVUCET Hall tickets 2019 Download: SVUCET 2019 is going to be held from last week of May. The Eligible candidates can download their SVUCET Hall tickets 2019 from official website i.e., svudoa.in.
SVUCET Hall tickets 2019 Download @ svudoa.in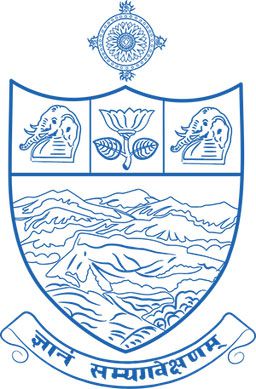 SRI VENKATESWARA UNIVERSITY COMMON ENTRANCE TEST (SVUCET-2019) Conducted by DIRECTORATE OF ADMISSIONS For Admission into Postgraduate Courses for the Academic year 2019-2020.
SVUCET Important Dates 2019:
Important Dates Online registration : 08-04-2019 to 07-05-2019
Uploading of online Application with fine R.500/- + Registration fee : 08-05-2019 to 12-05-2019
Last date for submission of printout of online application : 13-05-2019 at 5.00 pm.
Downloading of Hall tickets : 23-05-2019 onwards
Entrance tests: Last week of May
Download SVUCET Hall Tickets 2019 at svudoa.in
Hall tickets will not be sent by post. Candidates have to download the hall tickets from the website www.svudoa.in by entering the application number given in the student copy of the Registration form.
SVUCET-2019 hall ticket is to be produced at the time of admission. The candidates are advised to preserve the hall ticket carefully.
Download SVUCET Hall tickets 2019 – Available From 23rd May
SVUCET 2019 RANKING
There is no qualifying marks in SVUCET-2019 Entrance test. All the candidates appeared for the Entrance test will be awarded test-wise Rank as per marks secured in the test appeared.
When there is a tie on the basis of marks obtained in the test as a whole, it will be resolved on the basis of marks obtained in Section C. If there is still a tie, it will be resolved on the basis of marks obtained in Section B. If there is still a tie, it will be resolved as per seniority in age.
Rank cards shall be downloaded from the website www.svudoa.in after publication of the results (Rank cards will not be sent by post).
The rank obtained in SVUCET–2019 is valid for admission for the academic year 2019-2020 only.
There is no provision for REVALUATION or PERSONAL IDENTIFICATION OF ANSWER SHEETS.
ADMISSION PROCEDURE
A. All admissions pertaining to all the colleges would be made through web councelling only by the Directorate of Admissions, S.V.University, Tirupati.
The special category admissions (i.e. PH / NCC / NSS / CAP and Sports) will be conducted through offline mode. It will be done at directorate of admissions, S.V. University, Tirupati after the Certificate Verification.
The candidate should have passed the qualifying examination with minimum percentage of marks asmentioned in para 3.1, when he/she is called for the Certificate Verification for admission, failing which thequalified candidates next in rank would be allowed.
Guidelines for certificates verification and web options will be intimated after test results.
Admission into each course will be done by calling at least three candidates for every seat in each category.Candidates have to attend the Certificate Verification at the DOA, at their own expenses with the requireddocuments and fees.
If a candidate fails to attend the Certificate Verification at the specified date and time for whateverreason he/she shall forfeit the seat and the candidate next in rank will be considered for CertificateVerification. Any representation for postponement of the date and time of personal appearance willnot be entertained.
If a candidate reports himself / herself after the Certificate Verification is over with some valid reason, sucha candidate on written representation may be considered for Certificate Verification into the course if onlythere is a vacancy in the particular category for which he/she is eligible.
At the time of Certificate Verification at DOA S.V.University, Tirupati, the following original documents should be submitted by the candidate:
a) SVUCET-2019 Rank card and Hall Ticket.
b) Marks statements and Provisional/Degree Certificate of the qualifying examination
c) Transfer and Conduct certificates (Admission will not be given if T.C. from the institution where the candidate studied last is not submitted) **
d) SSC and Intermediate pass certificates
e) Two Passport size photographs
f) Study certificates from IX class to qualifying examination
g) Caste certificate in original from the Tahshildar in case of SC/ST/BC candidates, obtained in the year 2019 OR permanent caste certificate
h) White Ration Card / Income certificate from the Tahshildar obtained in 2019 (for those who wish to apply for Scholarship/ fee concession). Fee concession if eligible, will not be given if income certificate is not submitted.
i) Relevant certificate in case of physically challenged /extra curricular activities (NCC/NSS/Games & Sports / Cultural Activity) category.
j) Discharge certificate and service certificate of the parent in case of a child of armed person.
k) Residence Certificate of parent for stay in the state of A.P. from Tahshildar in case of candidates, who have studied outside A.P./ carried out private study.
l) Migration certificate (for other University candidates)
The DOA issues the Scratch Card / OTP to each eligible candidate. It should be preserved by the candidate until the admission procedure is completed (web councelling process).
The cases of pending revaluation will not be considered.
**Note: Bonafied /Course completion Certificates are not allowed for Admission instead of Transfer Certificate)