Telangana Schools, Colleges Will be Closed from 24th March Due to Coivid Until Further Orders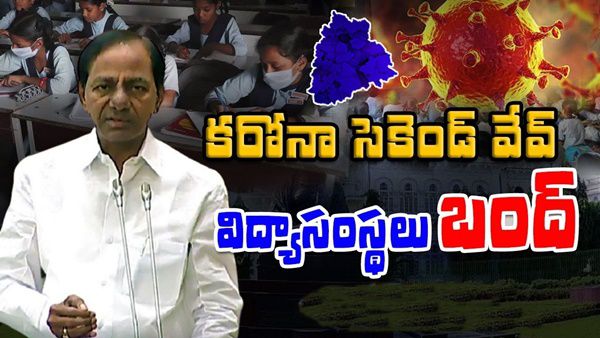 All educational institutions including schools and colleges have been ordered to shut in Telangana, amid a spike in COVID-19 cases.
The order comes into effect from March 24 onward till further directions. However, medical colleges will remain open.
Education minister Sabitha Indra Reddy said this decision was taken in view of the spread of Covid and at the request of parents. Classes will be held online.
తెలంగాణలో విద్యాసంస్థలు బంద్
తెలంగాణలో కరోనా వ్యాప్తి పెరుగుతున్నందున రేపటి నుంచి అన్ని విద్యా సంస్ధలను తాత్కాలికంగా మూసివేస్తున్నట్లు విద్యాశాఖమంత్రి సబితా ఇంద్రారెడ్డి అసెంబ్లీలో ప్రకటించారు. రాష్ట్రంలోని వైద్య కళాశాలలు మినహాయించి.. అన్ని హాస్టళ్లు, గురుకుల విద్యాలయాలు, ప్రభుత్వ, ప్రైవేట్ విద్యాసంస్థలు మూసివేత.. యథావిథిగా ఆన్‌లైన్‌లో తరగతులు కొనసాగుతాయని తెలిపారు.