TNEA Admission 2019: DOTE Tamil Nadu has released Online Application form for Admission into B.E/B.Tech Degree Cources during the year 2019-2020. Eligible Candidates Can Apply TNEA online Application form 2019 at tneaonline.in. TNEA online application process will commence from 2nd May, 2019 still 31st May, 2019.
Applications can be registered for admission to first year B.E / B.Tech. Degree Courses to the University Departments / Constituent Colleges of Anna University, Government and Government Aided Engineering Colleges, Annamalai University and for the seats surrendered by the Self-Financing Engineering Colleges.
TNEA Admission 2019 Application Form, Apply Online Procedure @ tneaonline.in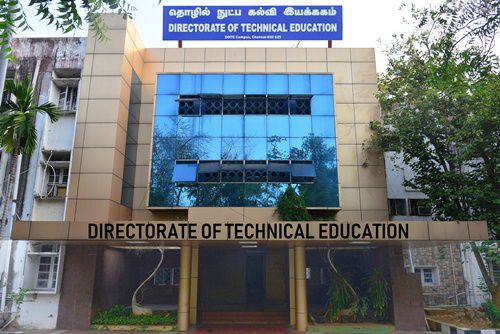 Details of TNEA Admission 2019:
Conducted by
DIRECTORATE OF TECHNICAL EDUCATION CHENNAI
Name of the Exmination
TAMIL NADU ENGINEERING ADMISSIONS 2019 (TNEA)
Admissions to
B.E / B.Tech. Degree Courses 2019-2020
Online Registration
will commence on
02-05-2019
Official website
www.tneaonline.in
ADMISSIONS TO B.E / B.TECH. DEGREE COURSES 2019 – 2020 (For Tamil Nadu Candidates only)
TNEA 2019 Important Dates:
| | |
| --- | --- |
| Commencement of Registration of Online Application | 02.05.2019 |
| Last date for Registration of Online Application | 31.05.2019 |
TAMIL NADU ENGINEERING ADMISSIONS TENTATIVE SCHEDULE OF EVENTS FOR 2019
S.

No.

Events

Proposed dates for 2019
Academic
Vocational
1.
Commencement  of  Online  Registration  and filling of Applications
02.05.19
02.05.19
2.
Last date for Registration of Online Applications
31.05.19
31.05.19
3.
Assigning Random Number
03.06.19
03.06.19
4.
Original Certificates verification at TFC's
06.06.19

to 11.06.19

06.06.19

to 11.06.19

5.
Publication of Rank list
17.06.19
17.06.19

6.

Counseling for Special Reservation

categories (in person)

Differently Abled

20.06.19

20.06.19

7.

Ex-Servicemen

21.06.19

21.06.19

8.
Sports

22.06.19

22.06.19

9.
Commencement of Counseling

Vocational – In person

03.07.19

to 28.07.19

25.06.19

to 28.06.19

10.
Supplementary Counseling (In Person)
29.07.19
29.07.19
11.
SCA to SC counseling (In person)
30.07.19
30.07.19
12.
End of counseling
30.07.19
30.07.19
TNEA Application Form 2019 – Online Apply Procedure
Candidates can register through Internet from anywhere by logging on to the TNEA Web portals https://www.tneaonline.in or https://www.tndte.gov.in.
TNEA Facilitation Centers (TFCs) have been established in all the Districts to guide and provide Internet facilities to applicants having no access to Internet and the list of TFC's given in www.tndte.gov.in.
Registration fee shall be paid by Debit Card / Credit Card / Net Banking through online. Demand Draft payment shall be made only at TFCs and drawn in favour of "The Secretary, TNEA" payable at Chennai, dated not earlier than 01.05.2019. All information, guidelines, schedule of events relating to TNEA process will be made available through the above web portals only.
During online application registration itself, applicants shall select their preferred choice of TFC for original certificate verification. At the time of certificate verification, the applicant should go to the TFC with a printed copy of registered application. all the original certificates, and photocopies of the original certificates for verification on the scheduled date and time at the assigned TFC as intimated through the registered mobile number and e-mail.
Candidates registering under Eminent Sports Quota should verify their original certificates at TFC, Chennai only.
Special counseling will be conducted as, in-person counseling at Chennai. For more details, visit the above Web portals.
PROCEDURE FOR APPLYING TAMILNADU ENGINEERING ADMISSIONS 2019
Tamil Nadu Engineering Admissions 2019 (TNEA-2019) is completely online -Registration, Payments, Choice filling, Allotment and confirmation. Candidates have toregister their applications online, submitting all the required details and fee, have thecertificates verified through TNEA Facilitation Centre (TFC), give their preferredchoices online during the specified period, get their allotment confirmed and get theallotment order online. Candidates are required to read the instructions given herecompletely so that they will find it easy to complete all the requirements andsuccessful completion of their counseling and admissions.
The entire Counseling procedure consists of various steps as given below:
1. Filing of application
2. Random Number Generation (by TNEA Authority)
3. Certificates Verification at Designated TNEA Facilitation Centre.
4. Rank Publication (by TNEA Authority)
5. Payment of Initial Deposit
6. Exercising the choices of institutions and Branches
7. Publication of Tentative Allotment on a notified date (by TNEA Authority)
8. Confirmation of allotment option by the candidates
9. Final allotment of institution and branch (by TNEA Authority)
10. Finally reporting to the allotted Institutions at specified date.
For B.Arch., a separate notification will be issued.
Help line: 044 — 2235 1014 / 1015