TNPSC Civil Judge Recruitment 2019: Online applications are invited in the prescribed format for direct recruitment to the post of 176 Civil Judge in the Tamil Nadu State Judicial Service as per the provisions prescribed under the Tamil Nadu State Judicial Service (Cadre and Recruitment) Rules 2007 as amended [hereinafter referred to as 'the Rules'].
TNPSC Civil Judge Recruitment 2019: Apply Online For 176 vacancies @ www.tnpsc.gov.in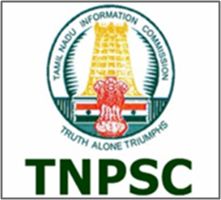 Important Dates:
Date of notification: 09.10.2019
Last date for submission of application: 09.10.2019
Last date for payment of fee through Bank: 11.10.2019
Date of Examination (Priliminary):  24 .11.2019 10.00 A.M. to 01.00 P.M.
Publication of Preliminary Results: January 2020
Results of Main Examination: May 2020
Viva Voce test: June 2020
VACANCIES AND PAY SCALE
The vacancies have been arrived at as 176, by taking into account the guidelines given by the Hon"ble Supreme Court in Malik Mazhar Sultan vs. U.P. Public Service Commission [2008(17) SCC 703], for the cadre of Civil Judges, in the Pay Scale of Rs. 27,700 – 770 – 33,090 – 920 – 40,450 – 1080 – 44,770 + Allowances, as admissible under the Rules.
QUALIFICATIONS
Age:
For Practising Advocates/ Pleaders and Assistant Public Prosecutors: 25 years to 40 years
For Fresh Law Graduates: 22 years to 27 years
Registration Fee For One Time Online Registration (Revised with effect from 01.03.2017 vide G.O.(Ms).No.32, Personnel and Administrative Reforms (M) Department, dated 01.03.2017): Rs.150/-
EXAMINATION FEE:– Note: If offline payment is preferred, the examination fee should be paid by the applicants within two days from the date of submission of online application for this recruitment if they are not eligible for the concession noted below: Rs 500/-
SCHEME OF EXAMINATIONS
The selection will be made in three successive stages viz., (i) Preliminary Examination for selection of applicants for admission to the Main Examination, (ii) Main Examination and (iii) Viva–Voce Test.
The candidates for admission to Main Examination will be shortlisted as decided by the Commission at a ratio not exceeding 10 times of the number of vacancies following the rule of reservation. Candidates for Viva Voce Test will be shortlisted in the ratio of 1:2 or 1:3 with reference to the number of vacancies as specified in "Instructions to Applicants" under the heading "Procedure of Selection".
HOW TO APPLY
Applicants should apply only through online mode in the Commission's Websites www.tnpsc.gov.in / www.tnpscexams.net / www.tnpscexams.in