Top 30 HR Interview Questions For Freshers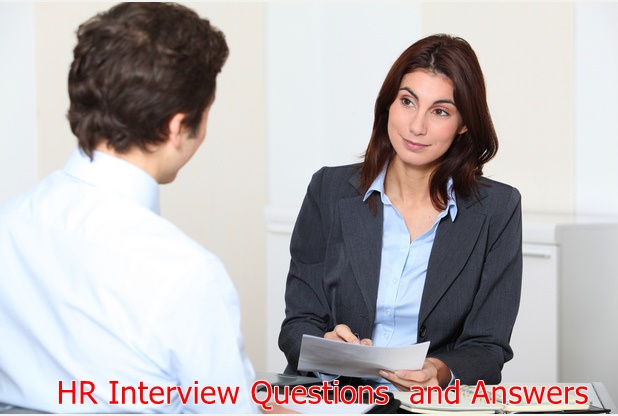 HR Interview Questions : Here we providing list of top 30 Human Resource (HR) interview questions with answers which are commonly asked in each and every HR interview.
HR Interview round is almost the last round of selection process in any company or organization into job. When this stage comes, the first question comes in every job seekers mind is that what sort of questions will interviewer ask in the HR interview? Tackling the questions of the interviewer and putting them in clear sentences is a major and challenging task especially to the freshers who didn't has no prior experience.
Top 30 HR Interview Questions For Freshers :

Points to remember before you attend this interview question:
1. Assume, now you are sitting in front of the HR manager.
2. Take the initiative to attend this question and tell your real answers.
Note: we are providing Top 30 HR Interview Questions For Freshers. Click on the question name, get answer that particular question.
Top 30 HR Interview Questions For Freshers:
Tell me about yourself.
Why should I hire you?
What are your strengths and weaknesses?
What is the difference between confidence and over confidence?
What is the difference between hard work and smart work?
Why do you want to work at our company?
How do you feel about working nights and weekends?
Can you work under pressure?
What are your goals?
Are you willing to relocate or travel?
What motivates you to do good job?
What makes you angry?
Give me an example of your creativity.
How long would you expect to work for us if hired?
Are not you overqualified for this position?
Describe your ideal company, location and job.
What are your career options right now?
Explain how would be an asset to this organization?
What are your outside interests?
Would you lie for the company?
Who has inspired you in your life and why?
What was the toughest decision you ever had to make?
Have you considered starting your own business?
How do you define success and how do you measure up to your own definition?
If you won $10 million lottery, would you still work?
Tell me something about our company.
How much salary do you expect?
Where do you see yourself five years from now?
On a scale of one to ten, rate me as an interviewer.
Do you have any questions for me?
If you want Answers the Above mention 30 HR Interview Questions Visit Below.
Top 30 HR Interview Questions with Answers For Freshers
Credits : www.indiabix.com