TS 10th Class (SSC) Exams June 2020 Postponed – తెలంగాణ పది పరీక్షలు మళ్లీ వాయిదా.. కోర్టు తీర్పు వేళ సంచలన నిర్ణయం
TS SSC exam 2020 has been postponed for the all the students across the state. Announcement regarding postponement of exams is made by the state education minister Sabitha Indra Reddy on Saturday. Tomorrow CM will held review meeting regarding the TS SSC exams 2020.
తెలంగాణా ప్రభుత్వం కీలక నిర్ణయం..రాష్ట్రమంతా పదవ తరగతి పరీక్షలు వాయిదా వేయాలని ప్రభుత్వం నిర్ణయం.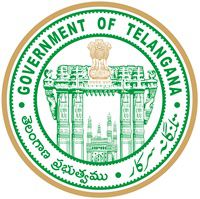 Tenth SSC board exams in Telangana postponed. High court gave permission the Govt to conduct the exams everywhere except Rangareddy and Hyderabad districts. Now Govt decided to postpone all over the state.
తెలంగాణలో పదో తరగతి పరీక్షలు మళ్లీ వాయిదా పడ్డాయి. జీహెచ్ఎంసీ, రంగారెడ్డి జిల్లా మినహా మిగతా రాష్ట్రమంతా పది పరీక్షలు నిర్వహించుకోవచ్చని శనివారం హైకోర్టు తీర్పు ఇచ్చిన సంగతి తెలిసిందే. ఈ తీర్పు ప్రకారం.. పరీక్షల నిర్వహణ సాధ్యం కాదని పాఠశాల విద్యాశాఖ అభిప్రాయపడింది. అందువల్లే పదో తరగతి పరీక్షలను వాయిదా వేస్తున్నట్లు రాష్ట్ర విద్యాశాఖ మంత్రి సబితా ఇంద్రారెడ్డి శనివారం రాత్రి (మే 6) ప్రకటించారు.