TS Inter 1st Year Students Promoted Without Exams to 2nd Year (ఫస్ట్ ఇయర్ విద్యార్థులు పరీక్షలు లేకుండా ప్రమోట్.. రెండో సంవత్సరం పరీక్షలు వాయిదా..జూన్ లో నిర్ణయం)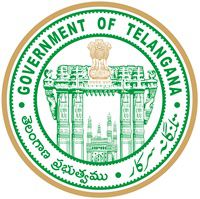 Sub: Higher Education Department — Promotion and Rescheduling Of Intermediate Exams — Regarding.
Considering the present pandemic situation prevailing in the State and also keeping in view of the CBSE notification, dt:14.04.2021 Govemment here by decides that:
All Intermediate Second Year exams proposed from 1st to 19th May, 2021 exams are POSTPONED. Review will be held in the first week of June and future dates will be announced with at least 15 days notice for the exams.
All intermediate second year students having backlogs will be given minimum passing marks for the backlogs only.
All intermediate 1st year students will be promoted without exams and exams will be held whenever becomes possible at future date.
Twenty Five percent weightage of Intermediate marks will not be considered for EAMCET this year.
The Secretary, Board Of Intermediate Education, Telangana State shall take Further necessary action accordingly.