TS SBTET Diploma C18 2nd, 4th Sem 1st Mid Time Table Dec 2019 @ sbtet.telangana.gov.in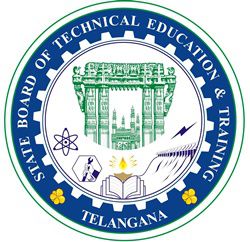 Subject:- SBTET- Pre Exams – Conduct of C-18 II & IV Semester- Mid Sem -I (Theory including drawing) Time Table – issued – Reg.
Ref:- Academic Calendar 2019-20.
With reference to the subject cited above, C-18 II & IV Semester Mid Sem-I Examination is scheduled from 27-12-2019 to 30-12-2019 as per Academic Calender.
Download TS SBTET Diploma C18 1st Mid Exam Time Tables Dec 2019 – Available Now
In this regard, all the Principals of all Polytechnics are requested to conduct the Mid Sem-I, for C-18 II & IV Semesters having CC Cameras in operation integration with SBTET Central facility.
In this connection, it is informed to provide the IP sharing i.e., user ID to view the footage live at the 0/o Secretary, SBTET, Hyderabad. The details shall be sent to the mail id itsecy-  sbtet@telangana.gov.in. In this context the Institutions which have not yet installed the CC Cameras/Surveillance system informed to install them in all exam halls, control room and keep ready for recording.
Hence, you are informed to arrange for completion of Syllabus as per schedule and take up all the steps to receive the Question papers through EDEP Portal.
The practical examination shall be conducted after Mid Sem Theory Examinations, in the regular time slot for such labs as per the Academic calendar.
The copy of the Time Table may be placed on the Notice Board for the benefit of the students. The above Time-Tables are also placed in the SBTET Website i,e. www.sbtet.telangana.gov.in.
Hence it is informed that in case of any discrepancies, the same shall be informed to the Board immediately through mail to dyseyc2-sbtet@telangana.gov.in.