TS SBTET Diploma C21 1st Sem, C18 3rd, 5th Sem 2nd Mid Time Tables Nov 2021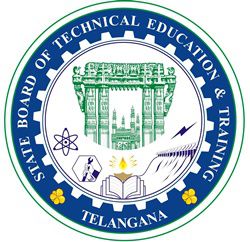 SBTET TS-Pre – Exams Diploma- C-21 Scheme I Semester, C-18 scheme III & V Semester Mid- II Examination- To be conducted in the Month of Nov/Dec-2021- Time-Table Communicated- Regarding.
With reference to the subject cited above, it is to inform that, the Diploma-C-21 Scheme I Semester, C-18- III & V semester Mid -II Examination are scheduled to commence from 29-11-2021 to 01-12-2021.
Therefore you are requested to verify the enclosed Time-Table of C-21 Scheme, I Semester, C-18- III & V Semester Mid-II Examinations are enclosed herewith among staff and students, If any discrepancies are found, the same shall be brought to the notice of the "Deputy Secretary, Pre Examination Section in the Board through mail to dysecy2-sbtet@telangana.gov.in" and jssbtetts®gmail.comimmediately for taking necessary action. The schedule for Practical marks entry may given as below.
TS SBTET C21, C18 MID 2 Notification & Time Table NOV 2021