TS SBTET Diploma C16 Advance Supply (Instant) Exam Notification June 2019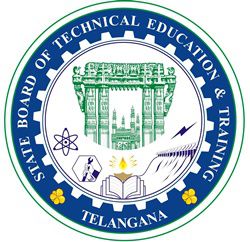 Sub: – SBTET – Exams – Advance Supplementary (Instant) Diploma Examinations June-2019 for the candidates of C-16 scheme- Notification issued -Regarding.
With reference to the subject cited above, I furnish herewith copies of the detailed notification inviting applications from the eligible candidates of C-16 scheme (whose Pin starts with 16 — and readmitted candidates i.e. Appeared March/April-2019 exams as regular Candidates) Candidates to appear for Advance Supplementary Diploma Examinations for C-16 scheme having 01 or 02 backlog subjects put together in all semesters of the course being conducted on 17-06-2019 & 18-06-2019.
In this regard, it is informed that the candidates who wish to appear for the above said examinations can register Online for the Examination by making Payment of prescribed Fee from any of the TS Onilne centres or through payment gateway i.e. Debit Card/Credit Card/Net Banking. For this service, TS Online centres will collect service charges ofRs.15/­ from the candidate per hall ticket for Normal and Rs.25/- for late fee. The hall tickets can be printed from the same portal from 15-06-2019. The candidate has to obtain the signature on the hall ticket from the concerned Head of Section/Principal before appearing for the examination in the allotted exam centre.
1. C-16 SCHEME ADVANCED SUPPLEMENTARY  EXAMINATION
A/ AA/ AEI/C/ CM/CCP/CHST/ CT/EC/EE/ GT/HS/HMCT/ IT/ M/MNG/PKG of  1st Year, 3rd, 4th, 5th and 6th semesters of  C-16 scheme with a maximum of 02 backlog  subjects in all year/ semesters  put together.
NOTIFICATION FOR  ADVANCE SUPPLEMENTARY OF DIPLOMA EXAMINATION FOR THE CANDIDATES OF C-16 SCHEME HAVING 2 or LESS THAN 2 BACKLOG SUBJECTS
APPLICATIONS ARE INVITED FROM TIIE ELIGIBLE CANDIDATES TO APPEAR FOR TIIE ADVANCE SUPPLEMENTARY DIPLOMA EXAMINATIONS TO BE CONDUCTED BY TIIE BOARD DURING JUNE-2019, IN TIIE IDENTIFIED EXAM CENTRES ACROSS TIIE STATE. TIIE EXAM CENTRES WILL BE NOTIFIED IN TIIE BOARD WEBSITE www.sbtet.telangana.gov.in on 07-06-2019.
ELIGWLITY TO APPEAR  FOR ADVANCE SUPPLEMENTARY DIPLOMA EXAMINATIONS JUNE-2019.
The Candidates shall be in regular rolls of Final year during academic year 2018-19 and appeared for final semester Diploma Examinations in March/April-2019.
The  Candidates  should not have more than two (02) backlog  subjects (Theory, Practical or Both) put together. i.e. from 1st to 6th semester.
The Candidates registered for Advance supplementary examination June-2019 shall appear for Examination in the respective institutions where they have studied.
1. The Candidates registered/appeared for Advance supplementary Examinations June-2019 are not eligible to appear for subsequent October/November-2019 Diploma Examinations.
2. The Candidates awarded punishments under Malpractice are not eligible.
3. Conduct of Practical exams will be within the  scheduled  dates  of examination without clashing theory exams.
I
Commencement of theory examinations.
17-06-2019 & 18 06-2019

(Monday & Tuesday)

II
Date of Commencement for payment of examination fee through Online.
07-06-2019 ( Friday)
III
Last date for payment of examination fee without penalty to all candidates.
13-06-2019 ( Thursday)
IV
Last date for payment of examination fee with penalty to all candidates.
14-06-2019  (Friday)
V
Submission of Practical Examination Marks to SBTET
15-06-2019  (Saturday)
Fee Details
i
Fee for whole or part examination per year/semester.
Rs.  450/-
ii
Late Fee (penalty)
Rs    400/-
Download the Official Notification Here: Click Here