TS SBTET Diploma C18 3rd Sem Syllabus PDF Download For All Branches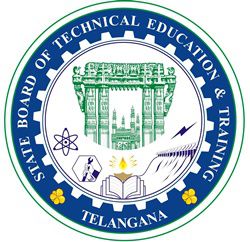 Sub:- SBTET,TS-Hyderabad- Academics- C-18 Curriculum of 3rd Semester — copy Communicated- Reg.
With reference to the subject cited, all the Principals of Govt/Private Institutions are hereby informed to download the syllabus of C-18 Curriculum of 3rd semester placed in the SBTET website and communicate the same to the respective Heads of Sections with instructions to circulate the same among their staff & students for the implementation in this A.Y 2019-20.
In this regard, you are further requested to inform all the faculty members to go through the curriculum and mail their remarks/suggestion if any to the concerned team leader of subject expert committee detailed in the annexure enclosed herewith..
Download TS SBTET Diploma C-18 3rd Sem Syllabus PDF
Diploma In Architectural Assistantship (DAA)
Diploma in Automobile Engineering (DAE)
Diploma In Commercial And Computer Practice (DCCP)
Diploma in Civil Engineering (DCE)
Diploma In Chemical Enggineering (DCHE)
Diploma in Computer Engineering (DCME)
Diploma in Electronics Communication Engineering (DECE)
Diploma in Electrical & Electronics Engineering (DEEE)
Diploma in Electronics and Instrumentation Engineering (DEIE)
Diploma in Footwear Technology (DFWT)
Diploma in Hotel Management and Catering Technology (DHMCT)
Diploma In Leather Technology(DLT)
Diploma in Mechanical Engineering (DME)
Diploma In Mining Engineering (DMNG)
Diploma in Packaging Technology (DPKG)
Diploma In Printing Technology (DPT)
Diploma in Textile Technology (DTT)