TS SBTET Notification 2022: TS SBTET Diploma C21 (2nd Sem), C18 (4th, 5th, 6th Sem) Regular Exams Notification May 2022 reelased.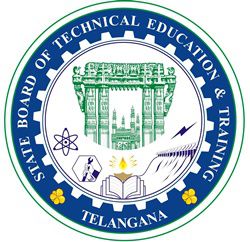 Sub:-SBTET TS– Pre Exams –MAY-2022 – Diploma Regular End Examinations C18 IV,V & VI Sem C-21 II Semester-ER-20,I Year & ER-91 II Year-Notification issued –Reg
TS SBTET Diploma C21, C18 Examination Notification May 2022
With reference to the subject cited above, I furnish herewith the detailed Notification Inviting applications from the eligible candidates of C-21 Scheme II Semester, C-18 Schemes IV, V & VI Semester, ER-20 I Year & ER-91 II Year attending classes to appear for the Regular examinations commencing from 26-05-2022 to 01-06- 2022.Including C-18 V Semester student undergoing who are Apprenticeship in ALPLA Industrial Private limited.
In this regard, it is informed that the regular candidates who are intend to appear for the examinations can approach the polytechnic where they are studying (or) visit sbtet.telangana.gov.in for making fee payment online. After downloading the Hall Ticket from sbtet.telangana.gov.in the candidate has to obtain the signature of the concerned Head of Section/Principal before appearing for the examination. Further, Principal are requested to give the necessary instructions to the Head of Section to sign on the hall ticket for subject after thorough verification of eligibility.
The Principals of the concerned polytechnics / institutions where regular exams are being conducted to ensure that the syllabus should be completed on or before 25-05-2022.
TS SBTET Schedule of Examination fee payment:
| | |
| --- | --- |
| Schedule | |
| Commencement of theory examinations | 26-05-2022 |
| Date of Commencement for payment of examination fee through Online | 17-03-2022 |
| Last date for payment of examination fee without penalty to all candidates | 16-04-2022 |
| Last date for payment of examination fee with penalty to all candidates. | 18-04-2022 |
| Last date for payment of examination fee and submission of application form (UNDER TATKAL SCHEME) | 20-04-2022 |
| Fee payment under Premium Tatkal | Before Examination Date |
Fee Details:
Fee for whole or part examination
Rs.650/­
Late Fee (penalty)
Tatkal Fee (Including Examination fee)
Rs.400/­
Rs.3000/­
Premium Tatkal (Including Examination fee)
Rs.5000/-
Marks Entry for C-18 & C-21 and ER- 91 & ER-20
Last date for Internal/ Sessional Marks entry into the portal: 20-05-2022
Last date for of practical Marks entry into the portal: 08-06-2022
Schedule of Industrial Training marks Entry
Date of Commencement Marks entry through Online: 01-06-2022
Last date for Marks entry through Online without Penalty: 08-06-2022
Last date for Marks entry through Online with penalty: 09-06-2022
Download the Official Notification Here: Click Here