TS SBTET TWSH Time Table Sept 2020 Download (Rescheduled)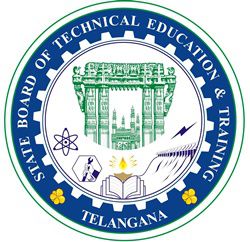 Sub: SBTET- TWSH —Typewriting & Shorthand Examinations Rescheduled to held in September/October, 2020- Communication of Revised Time Table-Reg.
With reference to the 1st cited above, the Typewriting and Shorthand Exams scheduled in the month of March -2020 are postponed due to COVID-19 and Telangana Lockdown after conducting an examination on 21-03-2020 vide reference 2nd & 3rd cited above.
In this connection, it is to inform that the remaining TWSH Examinations are rescheduled to conduct in the month of September/October-2020 as per the given schedule below.

The Revised Time-table is also placed in the website, sbtet.telangana.gov.in under Notifications link. Further, the Principals/Chief Superintendents & Students are requested to follow the below instructions for safe & smooth conduct of examination.
1. The Principals/Chief Superintendents are requested to conduct the examination duly maintaining the physical distance among the students by making seating arrangements as per the Govt. Norms.
2. All the candidates shall carry their own hand sanitizer in transparent bottles.
3. All the candidates shall cover their nose, mouth with mask/cloth.
4. All the candidates shall follow Physical Distance norms.
5. Parents shall guide their ward(s) about precautions to be taken by them to avoid spread of COVID 19 at Examination Centre.
TS SBTET TWSH Rescheduled Time Table Sept 2020