The University Grants Commission (UGC) has announced that the National Eligibility Test (NET) examination will be held in June 2022. The UGC NET examination will be held to determine the eligibility of Indian nationals for the Eligibility of Assistant Professorship, Junior Research Fellowship or both in various Indian Universities and Colleges. This UGC NET examination will be held twice a year.
The examination was held in December 2021 and the UGC is now making the steps to conduct the NET examination in June 2022. , UGC Chairman Mamidala Jagadesh Kumar has announced that the UGC NET 2022 is likely to be held in the 2nd week of June.
UGC NET Exam to Be Held in 2nd week of June 2022
Jagadesh Kumar wrote on Twitter, "For the merged cycles of December 2021 and June 2022, the next UGC-NET will be conducted in the first/second week of June 2022. The exact schedule will be announced once NTA finalizes the dates."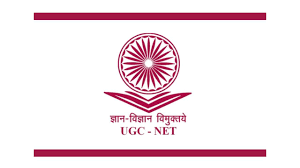 The National Testing Agency (NTA) will soon finalize the UGC NET 2022 exam dates and will be announced on NTA, UGC portals. Aspirants waiting to apply for UGC NTA 2022 can send their applications through the UGC-NET official portal, ugcnet.nta.nic.in. Also, the UGC NET schedule 2022 will be announced through the same portal.
After the NTA declared the UGC-NET schedule, aspirants can start applying online. The online application forms will be available on the UGC-NET portal during the announced application dates.