CBSE : Value Education Programme for Schools: Values such as harmony, peace, compassion and humility have for centuries been a part of the discourse of every society of the world and their need and importance is universally accepted and felt. With the objective to strengthen, promote and develop cooperation in promoting Values Education, the Ramakrishna Mission, New Delhi (a branch centre of Ramakrishna Mission, P.O. Belur Math) has prepared 'Awakened Citizen Programme' for teachers and students. The CBSE has signed an MoU with the Ramakrishna Mission in 2014 for taking this programme to its affiliated schools.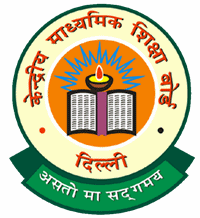 This programme is a three year graded Values Education programme for students of class 6, 7 and 8 (or 7, 8 and 9). The Awakened Citizen Programme' acknowledges the potential of young learners and empowers them to harness their infinite strength and goodness and provides them a path to develop into enlighten citizens. It offers a wide variety and enables them to explore and develop universal values. This Comprehensive Values Education Programme reiterates our traditional values and simultaneously emphasizes on universal values.
This programme, a Teacher Training Module for giving Value Education to students is optional and the schools desirous of adopting the 'Awakened Citizen Programme' for their students may visit the website www.theawakenedcitizen.org to know more about the programme's content, approach and contact Ramakrishna Mission at values@rkmdelhi.org The Ramakrishna Mission would facilitate by providing tools, programme material and teachers' training so that the teachers may transact the same. The schools that opt for this programme are required to allot 16 periods per year and are to be committed for a minimum period of three years. As the programme involves initial two days' training of teachers conducted in the school, the schools desirous of enrolling into the programmes are requested to register with the Ramakrishna Mission. Apart from the initial training of teachers, Ramakrishna Mission resource persons will be available to hand-hold teachers through scheduled school visits and over telephone and email. It may be noted that this training programme of teachers can be undertaken by schools who opt for it, at their own pace, time and convenience.
For further queries, you may contact Dr. Anuradha (9811164667) or Dr. Nandini (9810053371) Resource Persons, Ramakrishna Mission or Dr. Sweta Singh, Joint Director at 011-23233227 shwetasingh@cbse.gov.in