VIT AP BBA Scholarships Apply Online – Merit Scholarships Eligibility
VIT-AP School of Business is announcing merit scholarships, which will reduce the academic fees paid by the students by 10%, 25%, 50%, 75% or 90%.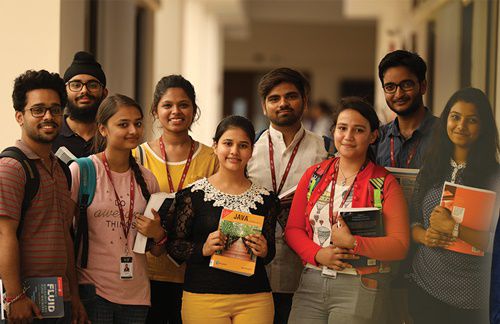 Interested candidates should apply online for the BBA program, attend the Management Task + Personal Interview (MTPI) and send an email (bba.admission@vitap.ac.in) with Name, Application number and scanned copies of 10th std. and 12th std. marksheets and proof of co-curricular/ extracurricular achievements or send a letter with all photocopies to Dean, VIT-AP School of Business, VIT-AP University, Amaravati, AP 522237; Near AP Govt Secretariat.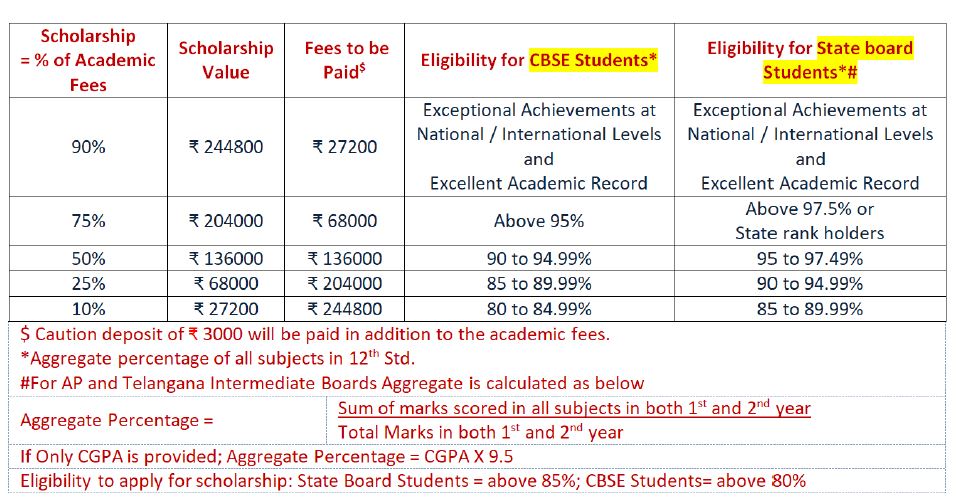 Scholarships will be awarded based on academic performance (10th and 12th std.), MTPI score, and achievements in extra-curricular and co-curricular activities.
Candidates with exceptional achievements (international or national level) in co-curricular or extracurricular activities will be given preference.
Scholarship will be applicable for three years of study and subject to the condition that the student maintains a minimum CGPA of 8, attendance of 80% and is well disciplined, and adheres to all relevant rules of the university.
Students opting for 2+2 program with partner universities will not be eligible for scholarships. If a student is awarded scholarship and later opt for the 2+2 program, he/she will have to pay the availed scholarship amount.
Scholarship applications will be processed in batches and awards announced on a regular basis.
Number of scholarships is limited and hence applicants are advised to apply immediately.
Only those who have completed the selection process are eligible to apply for scholarships.