VSU Degree 5th, 6th Sem Advanced Supply Notification Nov 2020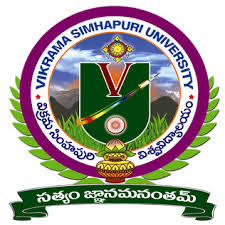 Sub:-V.S.University, Nellore–Examination Section – UG (CBCS) V&VISemester Advanced Supplementary Examinations November – 2020 – Intimation of Fee Particulars and Dates of Examinations – Separate Examinations of II,IV and V& VI Semester – Reg
With reference to the cited, I am to inform the Advanced Supplementary Examinations will be conducted for the students of UG (CBCS) B.A./B.Sc./B.Com./B.C.A./B.B.A., Degree Courses batch 2017-2020 those who have irrespective of number of backlog papers in any Semester is allowed to register for the Advanced Supplementary Examinations for V & VI Semesters by paying the Prescribed fees. This facility is provided as a special case in view of COVID-19 situations.
The separate examinations of II, IV and VI Semester will be conducted for the students who infected COVID-19 on the exam dates. The Principal of the concerned colleges should be submitted the list of candidates who tested positive COVID-19 along with evidence to appear II, IV & VI Semester Examinations.
In this connection, the last date for the receipt of filled in online Application forms for Advanced Supplementary Examinations of UG (CBCS) V & VI Semester Students of all courses in the concerned Colleges is fixed from 02.11.2020 to 16.11.2020. Manual Applecation forms will be summarily rejected and not entertained in the COE Office.
The University has prescribed the following fee structure for the above Examinations are detailed as below:
One Paper : Rs.1500/-
2. Two Papers : Rs.2,500/-
3. Three and more papers : Rs.3,500/-
In this connection, the Principals of all affiliated colleges are requested to cooperate in filling the Advanced Supplementary students online applications on the Website relating to your students and collect prescribed Examination Fee from them and remit the same in the State Bank of India online banking Challan(s) into the Account No.38042801705 by downloading Challan(s) available on University website. The Students list for Advanced Supplementary Examinations for the concerned colleges will be sent through mail.
Last Date for submission of Photo Nominal Rolls list along with Original Challan(s) and Fee acknowledgement is 18.11.2020. Hence, I request you to circulate the above information among the students and staff concerned for immediate necessary action.
UG (CBCS) V, VI Semester Advanced supplementary Examination fee Notification Nov-2020