AP SBTET POSTPONEMENT OF DIPLOMA EXAMINATIONS WHICH ARE GOING TO BE HELD IN MAR/APR-2020 IN VIEW OF COVID-19.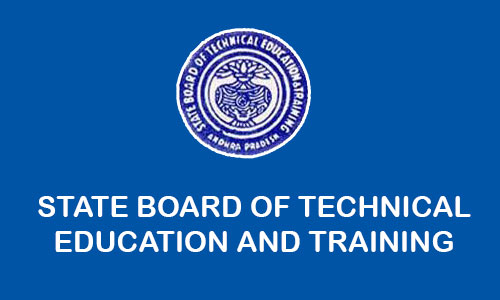 Sub: SBTET – Containment, Control and Prevention of Spread of COVID-19 – Board Diploma Examinations scheduled from 30/31-03-2020 – Postponement – Intimation – Reg.
With reference to the above subject and reference cited 2 above, the Government has issued orders to close all Educational Institutions with immediate effect up to 31-03-2020 and all hostels and boarding facilities for students/trainees should be evacuated immediately.
In this connection, as per the instructions of the Special Commissioner of the Technical Education, all the Principals are hereby informed that all Government/ Private Polytechnics /2nd Shift Engineering colleges under control of the Department of Technical Education should be closed immediately and all hostels should be evacuated immediately.
Dates for conducting Unit Test-II for IV/VI semester : As per the convenience of the institution
Probable date for Commencement of Diploma Examinations: 03-04-2020
Conduct of Practical Examinations : After Theory examinations
Last date for uploading SM & PM Marks: Detailed notification will be issued in due course.
Download the Official Notification Here
Therefore, all the Principals are further requested to advise the student to stay at home and take precautions to control and prevent spreading of COVID-19.