AP SBTET Diploma Exams 2020 – Reschedule Of Three Diploma Exams Of September 2020 Due To Grama Sachivalayam Exams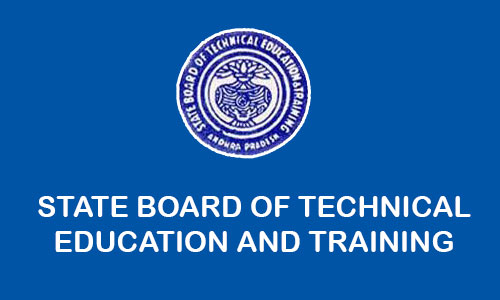 Sub: SBTET, AP – Diploma Examinations, MARCH, 2020 – Reschedule of three Diploma Examination of September'2020 due to Grama Sachivalayam Exams – Regarding.
With reference to the above subject and references, it is to inform that the final Semester (VI Semester for DBME and V Semester for all other branches) of C -16 scheme and 2nd Year Pharmacy (ER-91) examinations which have been scheduled to be conducted on 21/09/2020, 22/09/2020 & 23/09/2020 are rescheduled to 29/09/2020, 30/09/2020 & 01/10/2020 respectively due to Grama Sachivalayam Exams and the revised time table is enclosed herewith. Therefore, all the Chief Superintendents are requested to place the circular and time table in the notice board of the college and to give wide publicity through local media so as to reach the same to the students.
Download The Reschedule Of Three Diploma Exams Of September 2020 PDF