JNTUH B.Tech/ B.Pharm 2-2, 3-2, 4-2 1st Mid Exams Postponed & Rescheduled , JNTUH Mid Exams postponed from February 1st, 2016 to Feb 06, 2016 in the View of GHMC Elections. Check out the New Exam Scheduled Dates From Below. So, JNTUH Mid Exams Postponed.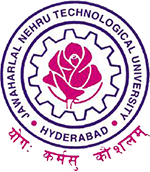 Sub:- JNTUH – Examinations Branch –Postponement and Rescheduling of  II-II, III-II, IV-II B.Tech/B.pharm 1st Mid examinations- Intimation – Reg.
It is hereby informed that the B.Tech/B.Pharm II-II, III-II, IV-II 1st Mid examinations to be held from 01-02-2016 to 06-02-2016 are Postpone and Rescheduled from 08-02-2016 to 13-02-2016 due to GHMC elections in Hyderabad.
This is for your information and requested to inform the same to the students.
Rescheduled Exams Starts From 08-02-2016 to 13-02-2016. – JNTUH Re-Revised B.Tech/B.Pharmacy 2-2, 3-2, 4-2 Sem 1st Mid Exam Time Table Feb 2016
&
Download Official Notification Here
JFu Team Update : Everyone should cast their vote in GHMC Elections 2016, Here Stay Tuned For GHMC Election Live Updates 2016, Counting results.