VSU Degree Notification Oct/Nov 2019 For 1st, 3rd, 5th Sem & Year Wise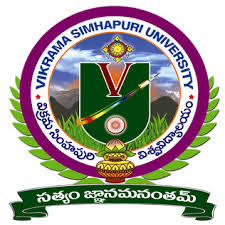 Sub: V.S. University, Nellore-Examination Section— Conduct of UG (CBCS) B.A/B.Sc./B.Com/B.B.A/B.C.A, courses First, Third, & Fifth Semester and UG Year Wise Supplementary Examinations, October /November, 2019 –Last date for Students to Register for online Examination fee – Reg.
In pursuance of the Academic Calendar for the Year 2019-2020, the UG First, Third & Fifth Semester Examinations for B.A./B.Sc./B.Com./B.B.A./B.C.A. Courses will be held in the month of October/November -2019. The University has prescribed the following examination fee structure for the UG (CBCS) B.A/B.Sc./B.Com/B.B.A/B.C.A First, Third, Fifth Semester Examinations October/November-2019.
Exams
B.A./ BBA

Rs.

B.Com.

Rs.

B.Sc.

Rs.

B.C.A.

Rs.

Whole examination Fee
700
700
700
1200
One paper
300/-
Two papers
400/-
Three or More Above
Whole Exam Fee
With Fine
250/-
Examination Fee Schedule:
| | |
| --- | --- |
| 1 | Online Application is available from 18.09.2019 in the Website www.simhapuriuniv.ac.in |
| 2 | Last date for uploading online examination application without fine from 18.09.2019 to 11.10.2019. |
| 3 | Last date for submission of Nominal Rolls (Spiral Binding) along with original challans and covering letter to the undersigned: 11.10.2019 (Without fine). |
| 4 | Uploading of online examination application with payment of fine (Rs. 250/-) from 12.10.2019 to 15.10.2019. |
| 5 | Last date for submission of Nominal Rolls (Spiral Binding) along with original challans an covering letter to the undersigned: 15.10.2019 (With fine). |
The Principals of all the Affiliated Degree Colleges are requested to co-operate in filling the Regular candidates online applications on the website relating to your students and collect prescribed examination fee from them and remit the same in the State Bank of India on line banking challan(s) into the Account No:3804280170-5 by down loading challan(s) available on Website.
Hence I request you to circulate the above information among the students and staff concerned.
NOTE:
1. Before uploading the student data, all the Principals concerned shall be ready with the following information (i) Scanned Photo of each student (ii) Scanned Signature of each student.
2. In uploading students particulars have to take utmost care and see that the candidates name, father's name, date of birth, Caste etc., are entered as per the relevant certificates of the student, because the degree marks memo and the Provisional Certificate are prepared as per the data entered by the Principal.
3. Applications after last date for submission shall not be considered.
4. No Application after last date and manual applications will not be entertained in the C.E's Office. 5. Aadhaar Card number and Phone number of the Concerned Students are mandatory.
Download the Official Notification Here: Click Here
To Get Latest Updates Download JFU App
| Results | Time Tables | Notifications |