IIT Madras – Summer Internship & Training Program by Techizer India @ IIT Madras Research Park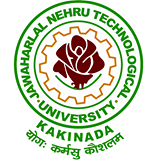 About SITP-2014
Summer Internship & Training  Program-2014  aims to widen the student's perspective by providing an exposure to real use of technologies as expert. The program is the most effective aid in enabling our interns to relate technical theory to practice. During the internship, the students will have the opportunity to participate in the dynamic technical environment. Techizer India, an IIT Kharagpur alumnus venture with one of the  best Research and Development cell serving as backbone, we take a step towards aiding budding engineers and technocrats who will change the world and help them make a better future by guiding them technically.
COURSES OFFERED
Cyber Forensic
PHP 3-1_rcrv_dec2013+%281%29.unlocked
Android Application Development
Ethical Hacking & Information
SecurityRobotics and Embedded C
Course Duration:  15 Day (30 Hours)
Venue (Training Center): IIT Madras Research Park, ChennaiCourse Fee: " All inclusive (Training Fee+Certification+ Take away Kit+ Study Material ) "
Rs. 3000/- per participant
(For all courses except Robotics)
Rs. 2000/- per participant
(with group of 4 students for Robotics)
Batch starts from:
Batch 1 : 09 June'14 – 23 June' 14 (15 Days)
Batch 2 : 24 June'14 – 08 July'14 (15 Days)
Last Date of Registration

a). Batch-1:   

31 May 2014


b). Batch-2:  

06 June 2014



Why Techizer India ???
30 Practicals, 7 Minor Projects & 5 Major Projects will be covered within 15 days of training.
Printed work Books with no additional charges.
10,000+ Students enrolled till now & growing.
Curriculum has a good mix of both theory and hands on sessions that will give you an insight of industry level development.
You will get a chance to participate in the development process from designing to programming and final testing in various industries tie ups.
Course curriculum designed by a panel of experts from IITs and reputed MNCs in industry.
Exhaustive Training with extensive guidance by our panel of experts.
Support from Techizer India experts for working on your own project ideas.
Two way interaction with the faculty and students in the Live Class.
Internationally valid Certification from Techizer India, an IIT Kharagpur alumnus venture.
Accommodation facility for participants coming from far away locals.
Help desk providing help to students on personal basis.
Student help desk assisting students in issues related to practical and study material.
Eligibility:
IIT Madras- Summer Internship and Training Program- 2014 is open for all the students from the first to final year of B.Tech, BE,BCA,MCA, B.Sc (IT) / B. Sc. (Engg.)/ 3 Years Diploma.
Register for IIT Madras- SITP 2014
How to pay fee & Register or want to organize SITP-2014 at your college ??
call Now!!! at 
+91-7860-787866 /  +91-8865- 099238
For more info Kindly contact to the following details

Amrendra Pal
Business Development Head, Techizer India
Phone No.: 07860-787866/ 08865-099238
Email: mail@techizergroup.in
Website: www.techizergroup.in & www.techizerindia.in
Want to organize workshop/ training at your campus & learn from IITians???Call Now or drop a message  at  07860-787866/ 08865-099238