Two day programme on Exploring Entrepreneurship Opportunities in Andhra Pradesh for affiliated colleges of JNTUK
Date: 09/12/2014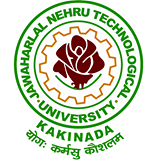 To
The Principals / Directors,
Affiliated Colleges of JNTUK, West Godavari District.
As per the directions of Hon`ble I/c Vice Chancellor Dr. B. Prabhakar Rao, JNTUK, Kakinada, it is informed that Centre for Entrepreneurship Development JNTUK, Kakinada is conducting a two day workshop i.e., 19th & 20th December, 2014 on "EXPLORING ENTERPRENEURSHIP OPPORTUNITIES IN ANDHRA PRADESH" at Sri Vishnu Educational Society, Bhimavaram for B.Tech, B.Pharmacy, M.Tech, M.Pharmacy, M.B.A, & M.C.A students of West Godavari District. This programme is conducted in association with Sri Vishnu Educational Society, Bhimavaram, and Sasi Institute of Technology & Engineering, Tadepalligudem. Hence, you are requested to depute 30 to 40 students (maximum) and faculty co-ordinator from your institute from the above courses and make the programme a grand success.
Note the following:
Registration is Free.
Working Lunch will be provided for two days at free of cost at the venue.
All the participants will be given certificates.
A competitive session on "Grow your Idea" will be conducted for the students.
Top 20 to 25 Finalists of the competition will be awarded with Winner certificates and attractive prizes.